A bit darker than I was imagining it being. Very teenagey, but for fans of things like 'Teen Wolf' or 'Vampire Academy.'
Certificate: 15
Creators: Iginio Straffi, Brian Young
Starring: Abigail Cowen, Hannah van der Westhuysen, Precious Mustapha
Number of Seasons: 1
Number of Episodes: 6
Genre: Adventure/Drama
Runtime: 1 hr Episodes
Rating: 3 Stars
Reviewed by: Pearl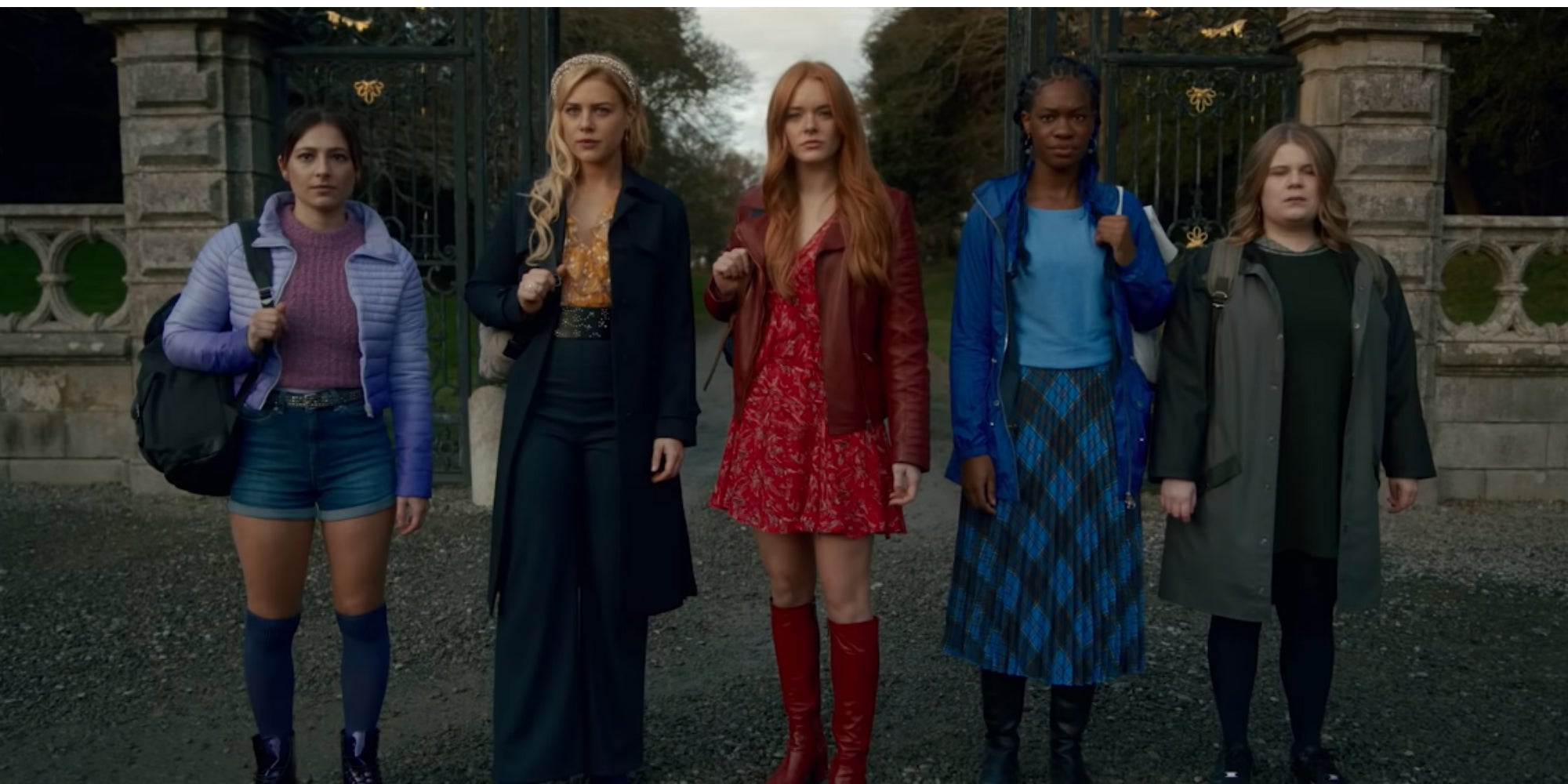 A live-action adaptation of Nickelodeon's Winx Club (2004). It follows Bloom as she adjusts to life in the Otherworld, where she must learn to control her dangerous magical powers. – From IMDB
Stuffed full of enough character archetypes to cast a best selling YA novel, and with enough teenage angst and sexual tension to do the same, nothing in this series will particularly impress you, but if like me you grew up in the 'Twilight' era, and loved all those paranormal type YA stories then there will definitely be a air of nostalgia and familiarity to this show.
This has definitely been aged up compared to it's sparkly Nickelodeon animated counterpart.  I was unsure I was thinking of the right show, so I googled it to double check.  Nope, the original animation is definitely a lot more child friendly than this show.  Which confuses me.  Because the target audience of this live action show is clearly not the same age as the kids that would have watched and loved the original show.  So the tone of the show seems like an odd choice, but if you treat it as an original idea it isn't half bad.
It reveals it's secrets a little too quickly, so the air of mystery doesn't really build the way I would have liked. And there is a little too much focus on the teenage angst at times, meaning that the plot moves both too fast at times and too slow at others, the pacing is just a bit off. It is basically your average high school drama just with magic and some clunky writing.
There will be something comforting to people of a certain age like I said, but otherwise you are likely to find it shallow and trite. I am not entirely sure you would be wrong.  Entertaining if you are looking for something mindless but not good for much else I'm afraid. I have heard this referred to as 'Gossip Girl' meets 'Harry Potter' and that seems accurate, so that should tell you just about everything that you need to know about this show.
'Fate: The Winx Saga' is streaming on Netflix now!