A Snappy, Punchy sci fi film with great effects, beautiful scenery and really likeable characters. A real surprise.
Certificate: 15
Director: Sung-hee Jo
Writer: Sung-hee Jo
Starring: Song Joong-Ki, Kim Tae-ri, Seon-kyu Jin
Genre: Sci Fi
Runtime: 136 Minutes
Language: Korean
Rating: 4 Stars
Reviewed by: Pearl Howe
Set in the year 2092 and follows the crew of a space junk collector ship called The Victory. When they discover a humanoid robot named Dorothy that's known to be a weapon of mass destruction, they get involved in a risky business deal. – From IMDB
Well this was a delightful little surprise. I had seen a lot of praise going around for this film, and while I did initially avoid it, after seeing a lot of people recommend it, my FOMO got the better of me and let me tell you, it is well worth your time. It's not a serious movie by any means. It doesn't take itself to seriously, there is a good deal of comedy in there, which is good, because there are a few heavy topics going ono in the background of this film if you really pay attention to the plot.
We follow a motley crew on board their space ship, and heavily in debt, looking for anyway to make a buck or two. And we follow them through the story and watch how they grow and develop, and while they are still just as scrappy at the end, they have all gone through some shit, and have grown as people. I have watched many films, some of them recently, with a lot less character development then this one. A merry band of criminal-types is always a good ensemble group for a film, you always find at least one that you connect with, but all these characters were likable in their own way, and they all care for each other, regardless of how much they bicker and fight most of the time. One big happy space family.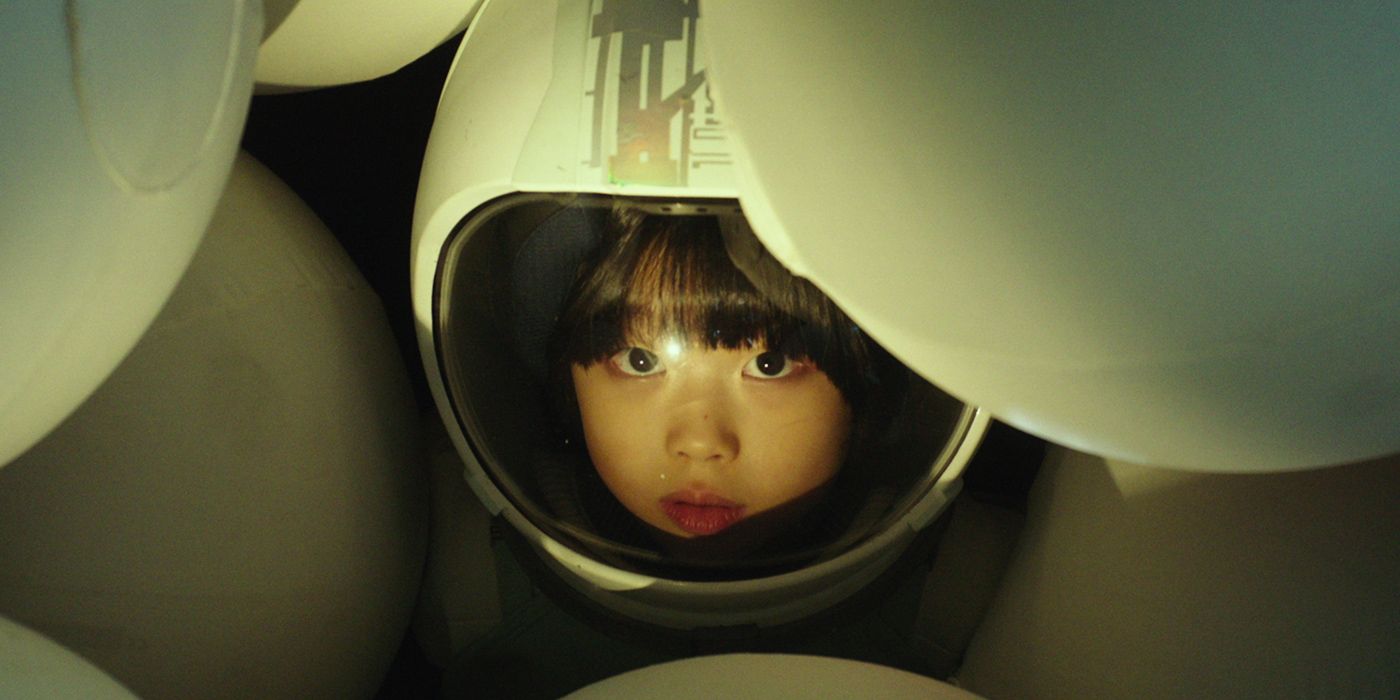 The writing is just my brand of humour. Heavy on the sarcasm and dry wit. I was chuckling quite a lot through out. Bubs, the robot crew member was a favourite of mine, the actor responsible did a fantastic job and had great comedic timing. The villain of the piece was suitably chilling and heartless. Though I will admit it took me waaaaaay longer than it should have to recognize Richard Armitage. The setting itself was wonderfully intricate, and in places beautiful. I couldn't take my eyes from the screen, just drinking it all in.
Did it really need to be over two hours long? No not really. They could have shaved 20 to 30 minutes off the runtime and not really lost anything, and I ma not sure I needed the amound of potty humour/fart jokes that were written into the script. But overall I had a fantastic time with this and would highly recommedn to any Sci-Fi fans.
'Space Sweepers' is streaming now on Netflix.