Things are getting mighty interesting now! Thanks to this episode I have a whole new theory! Also wait around for the Mid-Credit Scene.
Certificate: 12
Director: Matt Shakman
Screenwriter: Jac Schaeffer, Cameron Squires
Starring: Elizabeth Olsen, Paul Bettany, Kathryn Hahn
Genre: Adventure, Comedy, MCU
Runtime: 35 mins
Language: English
Rating: 5 Stars
Reviewed by: Pearl
REVIEW MAY CONTAINS MINOR SPOILERS!!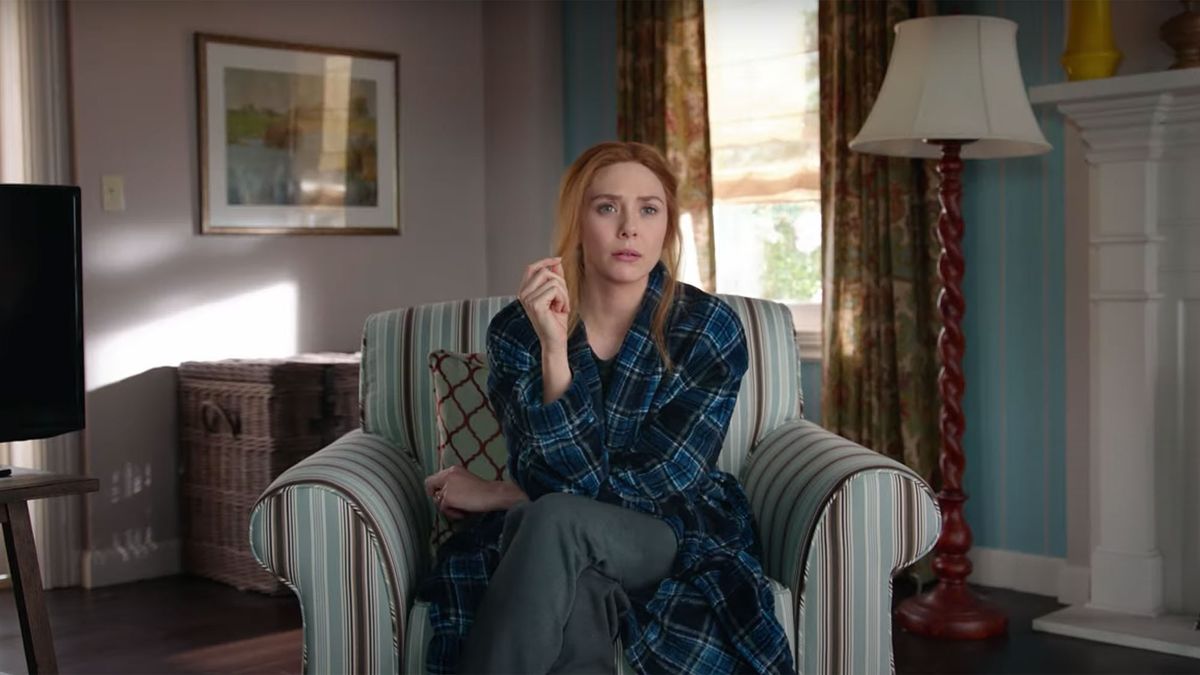 Based on the format of sitcoms like 'Modern Family' this week's episode is bringing us almost right up to date. Wanda seems to be having a little trouble with her powers, items around the house glitching and jumping between decades at will. Vision makes a new ally in the Hex. And Wanda reunites with an old friend and starts to get some answers about what is actually going on in Westview.
Just when you start to think the plot can't get any thicker…it does. Holy moly did the ending of this episode throw me for a loop. I had read a lot of theories online, so it wasn't exactly a shock, but they revealed it so well, and built up a real sense of foreboding and unsettled-ness around the whole thing. What a fantastic way to end this week's episode. I know starting this review by talking about the ending is a little backwards but is the big reveal at the end that this whole episode is building up to. And the wait is totally worth it.
It was also a clever idea to have this reveal during an episode where character constantly break the fourth wall. It becomes more of a 'Look what you have been missing' prank pulled on the audience as all the characters involved explain themselves to us, the people watching what has been going on. With the end of this episode, and with the signal now going dead as explained by the S.W.O.R.D. agent, I am assuming that the sitcom format of the Wandavision is also going end and we are going to have the next two episodes to get some answers and finally introduce the big villain. Because I DO NOT think that is what happened at the end of this episode. I think that was just one of the many reveals we are about to get.
Elizabeth Olsen continues to give an astounding performance as Wanda and Paul Bettany as Vision, though he does take a slightly back seat role in this episode. I have a feeling we are going to see some truly awesome scenes with both of them in upcoming episodes though. I cannot wait to see more of this next week.
Wandavision episodes 1 -7 are streaming on Disney+ right now!
Please do not leave any spoiler content in the comments if you wish to discuss this weeks episode, I am happy to chat about it with anyone via twitter DMs etc, but please, not direct spoilers out in the open. You wouldn't want it spoiled for you, don't spoil it for someone else.
Thanks