No One does adorable animal side-kicks quite like Disney do they?  This film was just so darn charming.
Certificate: PG
Director: Lena Khan
Screenwriter: Brad Copeland (screenplay by), Kate DiCamillo (novel)
Starring: Matilda Lawler, Alyson Hannigan, Benjamin Evan Ainsworth
Genre: Comedy, Adventure
Runtime: 95 Minutes
Language: English
Rating: 3.5 Stars
Reviewed by: Pearl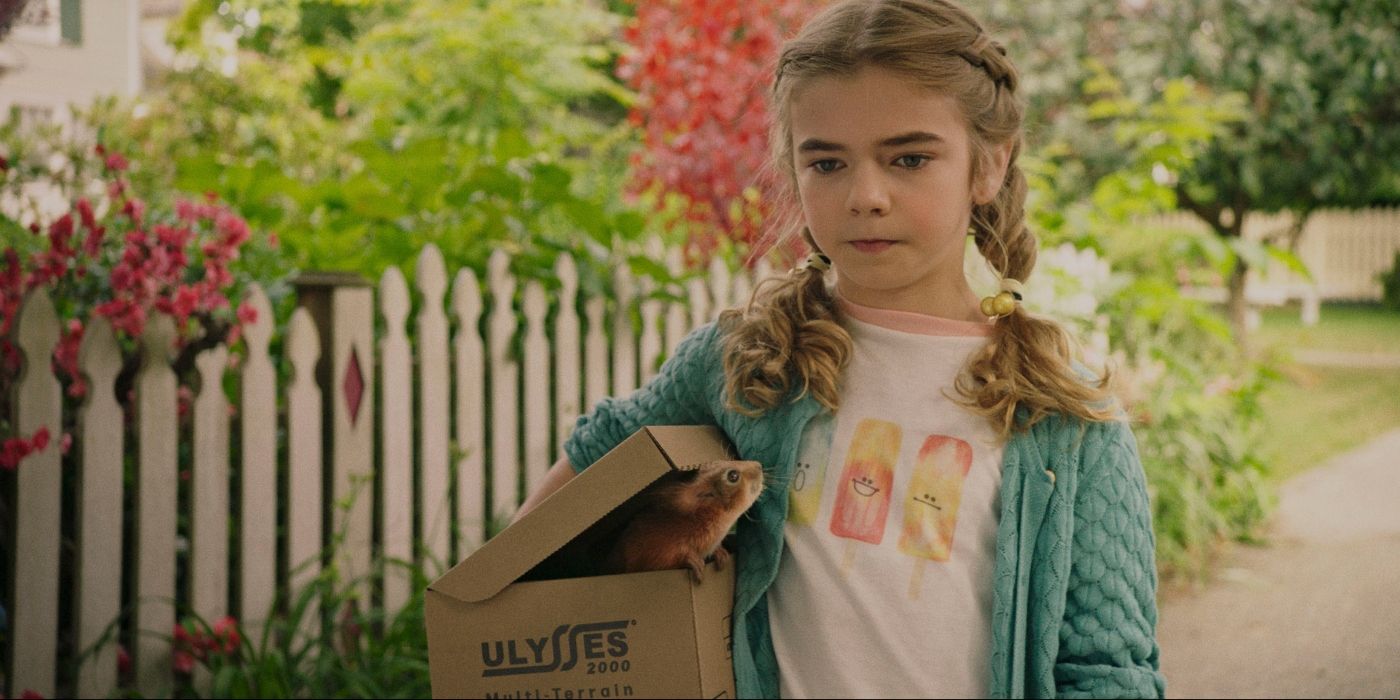 A delightful Comedy-Adventure based on the Newbery Award-Winning book about ten year old Flora, a avid comic book fan and self-avowed cynic, whose parents have recently separated. After rescuing a squirrel she names Ulysses, Flora is amazed to find he possess unique superhero powers which take them on an adventure of humorous complications that ultimately change Flora's life –and her outlook – forever. – From Disney+
How is it Disney can make even the most ridiculous of premises seem at least vaguely plausible? A girl finds and rescues a squirrel with superpowers and has to save that squirrel from an Animal Control officer, because you know, every superhero needs a nemesis. I found this film to be utterly charming and surprisingly entertaining to me, as an adult. So clearly they did something right. Or there is a small chance I have fallen so far down the superhero rabbit hole that I am now even going to champion superhero movies about squirrels. At this point both are probably equally likely.
Matilda Lawler was a great lead performance despite her young age as was Benjamin Evan Ainsworth, who you may know from 'The Haunting of Bly Manor.'  Both were delightful to watch and avoided falling into that annoying child star category that Disney seems to have a bad habit of falling into.  Ben Swartz is of course suitably off beat and wacky throughout playing to his acting skills, and Alyson Hannigan, there's a face I haven't seen in a long time, had a lot of the more emotional work to do, and delivered beautifully.
There are superhero and movie references a plenty for those of you that love to try and spot those things. Though some of them were definitely a little heavy handed, Disney just liking to remind everyone that they own the most successful movie franchise of time. In case we all forgot. Which we didn't.
The plot is definitely predictable. It's Disney, you know it will end Happily Ever After, so the emotional stakes are never really that high. You are along for the adventure and the laughs more than anything else. And while the film does a fantastic job with it's CGI for the most part, the psychotic cat, my lord what kind of digital effects were those? I can't help thinking they were maybe left that way on purpose, but either way, that was one dodgy looking cat.
I had a grand time watching this, and I would recommend it to anyone wanting something fun and entertaining for a family movie night.
'Flora and Ulysses' Is streaming on Disney+ now.