A very emotional ending to a great series. Not at all what I was expecting. But I am considering that a good thing.
Certificate: 12
Director: Matt Shakman
Screenwriter: Jac Schaeffer, Cameron Squires
Starring: Elizabeth Olsen, Paul Bettany, Kathryn Hahn
Genre: Adventure, Comedy, MCU
Runtime: 50 mins
Language: English
Rating: 4.5 Stars
Reviewed by: Pearl
REVIEW MAY CONTAINS MINOR SPOILERS!!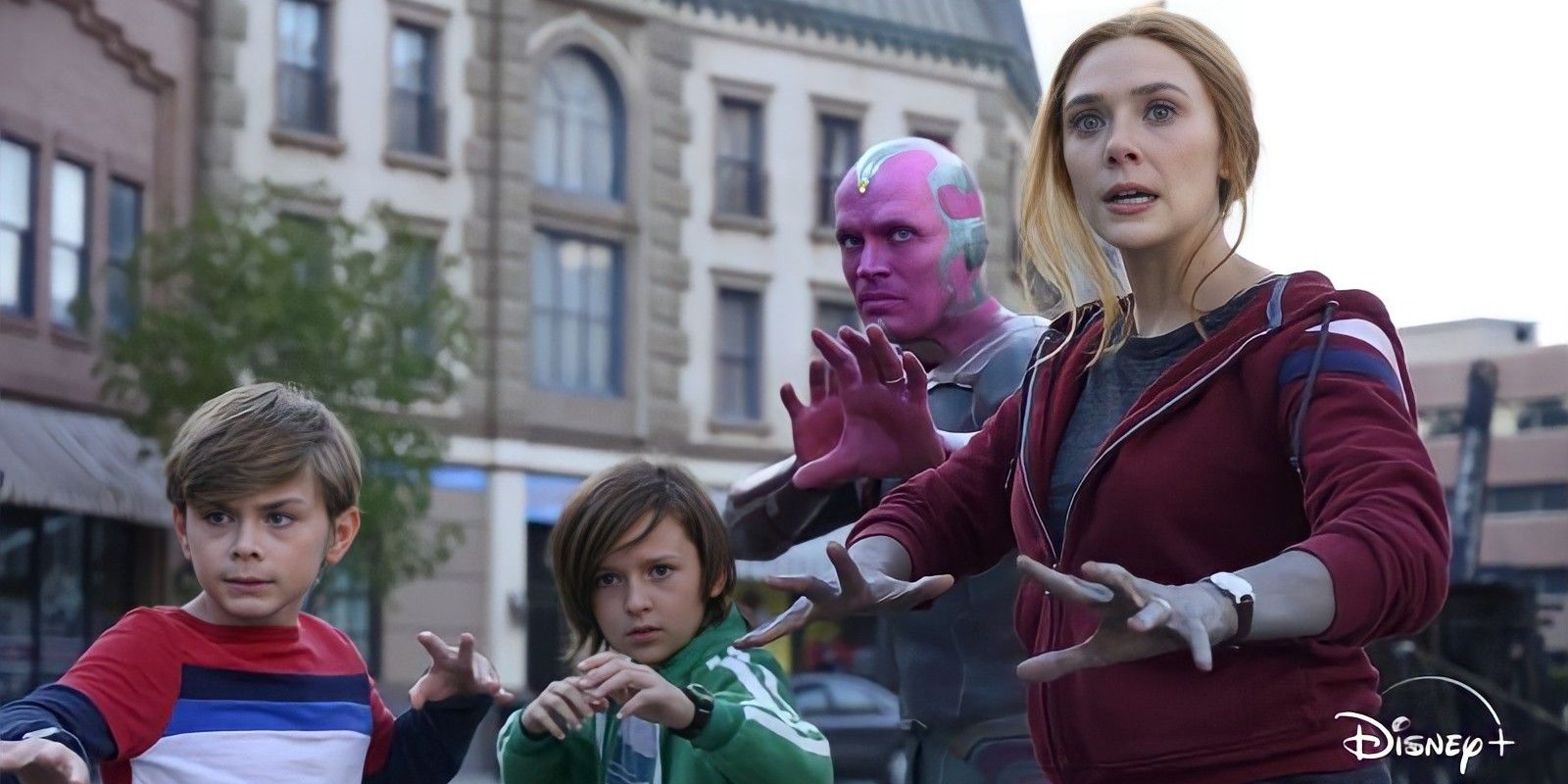 This is it. The big showdown. Picking up directly where the last episode left of, we see Wanda and Vision going head to head with Agatha in the centre of Westview. We learn what Agatha's endgame is, we cry…A LOT…finally meet Ralph, and get some great set up for future instalments. That's about all I can tell you without spoilers!
We all had theories, some of them more outlandish than others, and this is the moment that we find out who was right. Spoiler Alert, I wasn't right. But I kind of like that. I like that they subverted my expectations and while the finale may not have gone the way I thought it would. It was definitely an ending that fitted the narrative, and one that had a huge emotional impact.
This review is going to be really hard to write without spoilers because so many things happened in this episode, but I will endeavour to do my best.  Some people are bound to be disappointed in the finale, even the director himself has said as much in an interview earlier this week, because obviously not everyone's theories could be correct.  And while it may not have been a shocking twisty ending, there were some great reveals and Wanda herself finally gets that superhero moment.  And a pretty kick ass costume too. 
The reveal about Ralph was probably one of the more disappointing moments of the whole show, I know they were going for comedy, but they pretty much just wasted that actor. The two post credit scenes are great little set up pieces for those of us hungry for titbits of the future. Especially the last one, which hints at yet more development for Wanda Maximoff in the future, for good or bad, we will have to wait and see.
In true MCU style the drama and high stakes action of the final battle was balanced brilliantly with the emotional aftermath. The scenes between Wanda and her family towards the end of the episode will make even the mot cold hearted soul well up just a little. Elizabeth Olsen continues to show just how great of an actress she is. And I can't wait to see her potentially try out another facet of Wanda in future projects.
The complete First Season of Wandavision streaming on Disney+ right now!
Please do not leave any spoiler content in the comments if you wish to discuss this weeks episode, I am happy to chat about it with anyone via twitter DMs etc, but please, not direct spoilers out in the open. You wouldn't want it spoiled for you, don't spoil it for someone else.
Thanks
TT