Stunningly beautiful and a little tear jerking, with more adorable side kicks than you can count. Must be Disney.
Certificate: PG
Director: Don Hall, Carlos López Estrada
Screenwriter: Qui Nguyen, Adele Lim
Starring: Kelly Marie Tran, Awkwafina, Gemma Chan
Genre: Animation, Adventure
Runtime: 114 Minutes
Language: English
Rating: 4 Stars
Reviewed by: Pearl
In a realm known as Kumandra, a re-imagined Earth inhabited by an ancient civilization, a warrior named Raya is determined to find the last dragon. – From IMDB
I seriously had in internal battle with myself over whether or not I was going to pay for the premier access to this film. I have paid for a few over the last year that I am so sorry I paid for, and while me and Disney Animation have a long and cherished history, I didn't know if I wanted to fork out the money. But I did, and I am so happy that I made that decision. This film was like a warm hug to the soul, and just the kind of unifying, beautiful story that the world so sorely needs right now.
By this point in Disney's development, I think it is almost moot to comment on how freaking glorious their animation is, but dang if this film wasn't just the most beautiful thing.  Everything from the backdrops to every strand of hair was just stunning.  It will never stop amazing me how realistic they can make these things.  I will happily continue to be stunned by this every time.  Seriously, Sisu was made up of a LOT of hair both as a human and a dragon, and it was flawless, gobsmacked!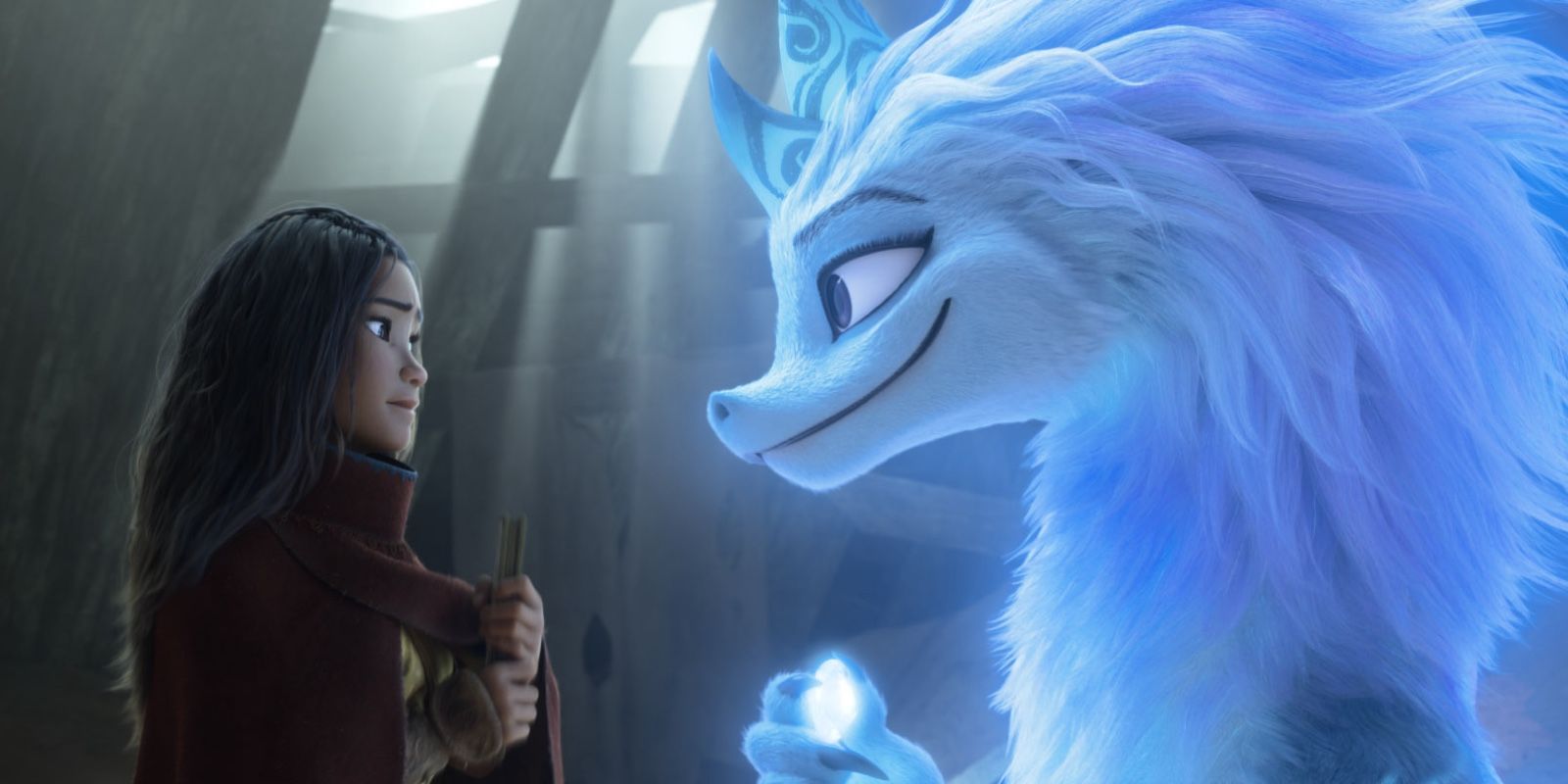 All the voice actors did a spectacular job, it was a very emotionally charged story and when you are voice acting rather than having a human person to actually bounce of off, I imagine it can be hard to get the emotion across, they all did wonderfully. And apparently, even when she attempts to be a majestic, mythical dragon, you just can't stop Awkwafina from being…well…Awkwafina. An interesting direction to take the character, but one that plays into her strengths.
No one does a side-kick quite like Disney, and every single one of them here was a delight. Each adding something to the story, with a background of their own, and something on the line. Even the baby. Ok, so the baby and her little monkey-like friends may have been a bit of an intuitive leap, but if you don't overthink it, it's just stinkin' cute.
The running theme of trust and togetherness that runs throughout the film, almost right from the very beginning means that the resolution of the whole thing isn't exactly hard to guess, and it plays out almost exactly how you would think, but that doesn't meant that I didn't shed a tear or two there at the end.
A strong recommend for Disney fans, even if I was a little sad at the lack of songs this time round. I promise no points were lost for lack of songs.
Disney+ Subscribers can get Premier access to 'Raya and the Last Dragon' now for £20.00