Winner of the Best Foreign Language academy award, and with famously excellent visual effects, it's time for me to check this one out.
Certificate: 12
Director: Ang Lee
Screenwriter: Du Lu Wang (book), Hui-Ling Wang (screenplay) |
Starring: Yun-Fat Chow, Michelle Yeoh, Ziyi Zhang
Genre: Action, Adventure
Runtime: 120 Minutes
Language: Mandarin
Rating: 3.5 Stars
Reviewed by: Pearl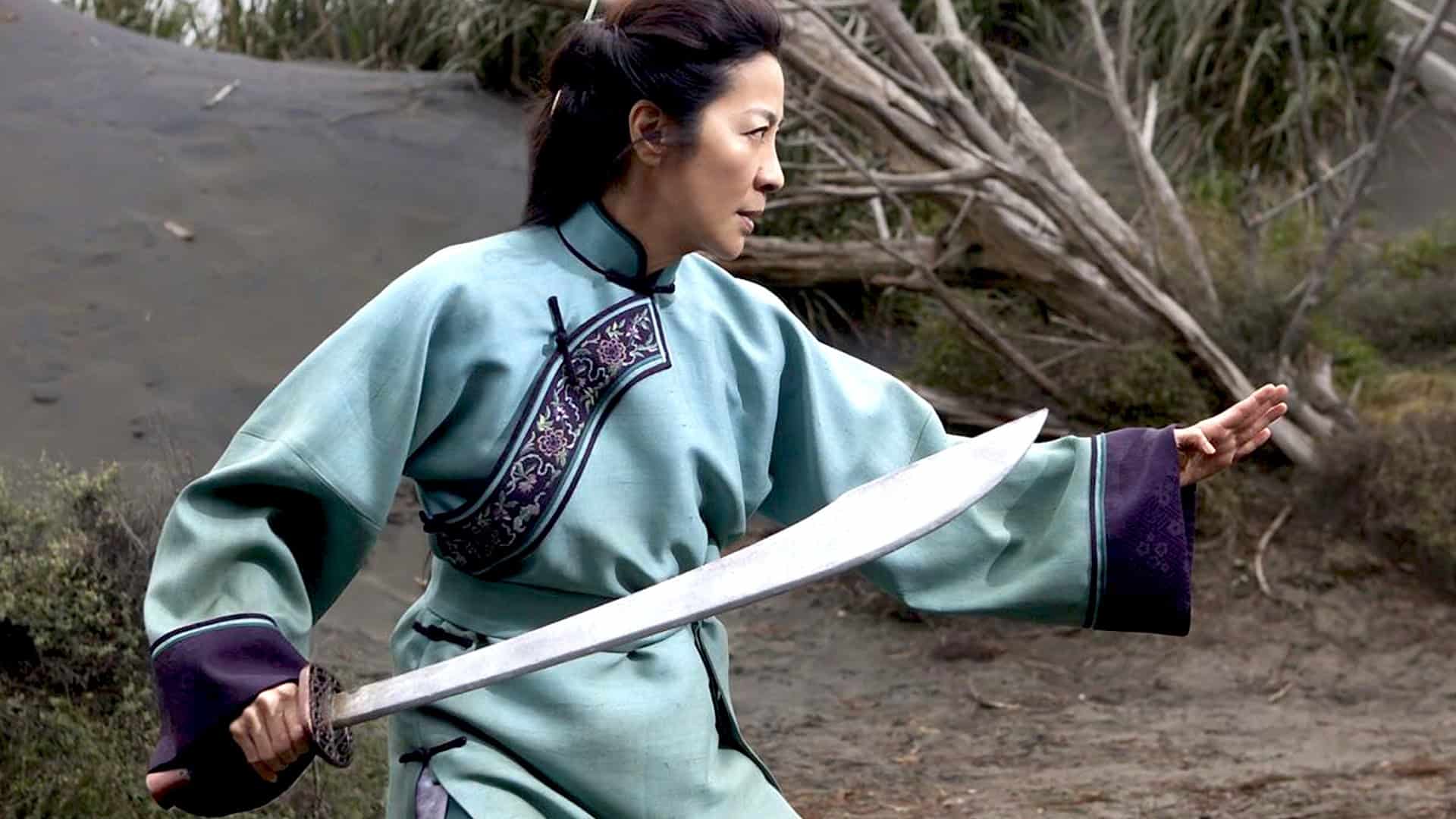 A young Chinese warrior steals a sword from a famed swordsman and then escapes into a world of romantic adventure with a mysterious man in the frontier of the nation. – From IMDB
As well as winning the Academy Award for Best Foreign Film, and a well deserved win it was, the film also won best Cinematography.  And goddammit if that isn't one of the strongest take aways I have of this film.  It is shot absolutely gorgeously.  Every shot, every angle is beautiful, and it helps to add to the surreal, dreamlike quality of a lot of the film.  Fight scenes can easily become monotonous in film, especially if shot badly.  The fight sequences here, are both important to the film, choreographed so beautifully, and utilize that 'flying' mechanic that film is so famous for, so they had to be shot successfully, and they all look spectacular.
The film also doesn't shy away from it's fierce and strong female characters. They all have well developed personalities, their own important missions and motives and are probably given more screen time and development than most if not all of their male counterparts. A welcome change in heavily martial arts centred films. Or and kind of action film in general. At least the ones that I have seen. Though I confess I am not that well versed in the genre. But although Lee goes a long way to fill his film with kick-ass ladies, most of them do a lot of dubious and shady things to get to where they are. And he is careful to glorify this behaviour. Instead use it as a way of showing how far women will be prepared to go in order to achieve the same status and regard as men.
The romance element did a lot to humanise our main character who otherwise would have been rather unlikeable. Her relationship with Lo shows that she is capable of love, of any kind of emotion outside of ambition and pride, but it is also made clear that to her, it is the power and training that are most important to her, not any mind of relationship she can have outside of it. This is never more evident than at the films rather sad ending.
While I do think it feels a little over long, and is definitely a little overdramatic, this film deserves all the praise it receives and is one I am glad to finally mark of my bucket list.