Certificate: 12A
Director: Adam Wingard
Screenwriter: Terry Rossio, Michael Dougherty
Starring: Alexander Skarsgård, Millie Bobby Brown, Rebecca Hall
Genre: Acion, Sci Fi
Runtime: 113 Minutes
Language: English
Rating: 3.5 Stars
Reviewed by: Pearl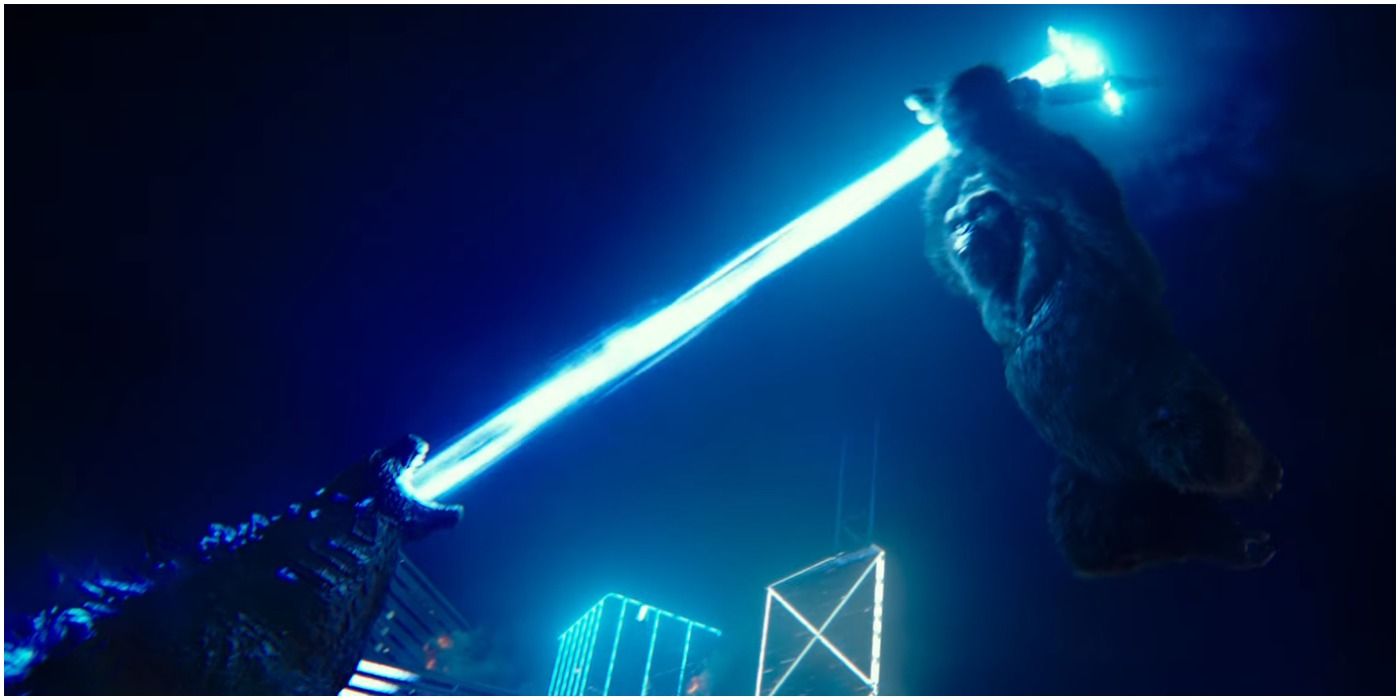 Legends collide as Godzilla and Kong, the two most powerful forces of nature, clash on the big screen in a spectacular battle for the ages. As a squadron embarks on a perilous mission into fantastic uncharted terrain, unearthing clues to the Titans' very origins and mankind's survival, a conspiracy threatens to wipe the creatures, both good and bad, from the face of the earth forever. – Written by Warner Bros.
The next instalment in the Warner Brothers monster-verse that began back in 2014 with 'Godzilla' is finally available to the public. And while it is one that would have been epic to see at the cinema on a huge screen, and booming surround sound, with cinemas remaining closed here in the UK until May, I had to watch this on my laptop screen. And while this does nothing special in terms of it plot, direction or acting, it is just a whole bunch of fun form beginning to end.
Although the film is called 'Godzilla vs Kong' this is very much a movie focussed around Kong, and does a even better job at framing us, the humans as the real villains of the piece.  Rebecca Halls Doctor Andrews and Kaylee Hottle's Jia were easily the standout human characters in the film.  Given the best development, relationships and background by miles.  The other characters played by real life people, by the likes of Millie Bobby Brown, Alexander Skaarsgard and Kyle Chandler are as forgettable as the human characters always are in these films.  Nobody is really interested in them, and therefore they aren't made to be interesting.  We came to watch a giant Ape and a giant Lizard go toe to toe cause destruction.  Sod the rest.
So, as far as the actual monsters go then how is it? Well the actual fight sequences are amazing, the CGI looks amazing, and the lighting and camerawork make for really dynamic and interesting shots. CGI is always a big worry in films like this where the main characters are literally ALL CGI. But no fear, this digital work is pretty flawless, and the quality doesn't dip once.
If you are looking for a well told story, with engaging human characters and spectacularly written dialogue you may be out of luck. Ut if you want soe epic escapism for a few hours and want to watch two giant monsters duke it out, then this is definitely the film for you.
'Godzilla vs Kong' is available to buy for Home Premiere on Amazon Video now.