Certificate: 12
Director: Ji Zhao
Screenwriter: Muchuan
Starring: Victoria Grace, Jonny Siew, Harrison Xu
Genre: Animation, Action
Runtime: 118 Minutes
Language: Mandarin
Rating: 3.5 Stars
Reviewed by: Pearl
A normal young deliveryman Li Yunxiang, though coming from the slum area, is living a satisfying life and enjoying motor racing at his spare time. But when the arrogant wealthy son of Boss De(the Dragon King) beats him down, takes away his beloved motor, and even wounds his innocent orphan sister, his deep anger turns into a blast of Truth Fire. The true identity-Nezha, is revealed. Nezha, the God of Rebel, violent and egocentric, empowers Yunxiang, but the newly obtained uncontrollable power brings new harm to Yunxiang's family and friends. Meanwhile Nezha's old enemies are seeking revenges too. Facing the twist of fate, Yunxiang has to find out his own way to become a true hero. – From IMDB
Oh this film is beautiful to watch.  From beginning to end the computer generated animation is simply stunning.  The scenes in the city especially are so bright and alive.  There is barely a scene that I didn't find something to marvel at.  The world they have created not only looks good but, based on Chinese mythology is a richly developed and brimming with interesting characters and stories.  It is clear that this film is meant to be part of a wider universe, and therefore is leaving breadcrumbs around for future stories and future characters.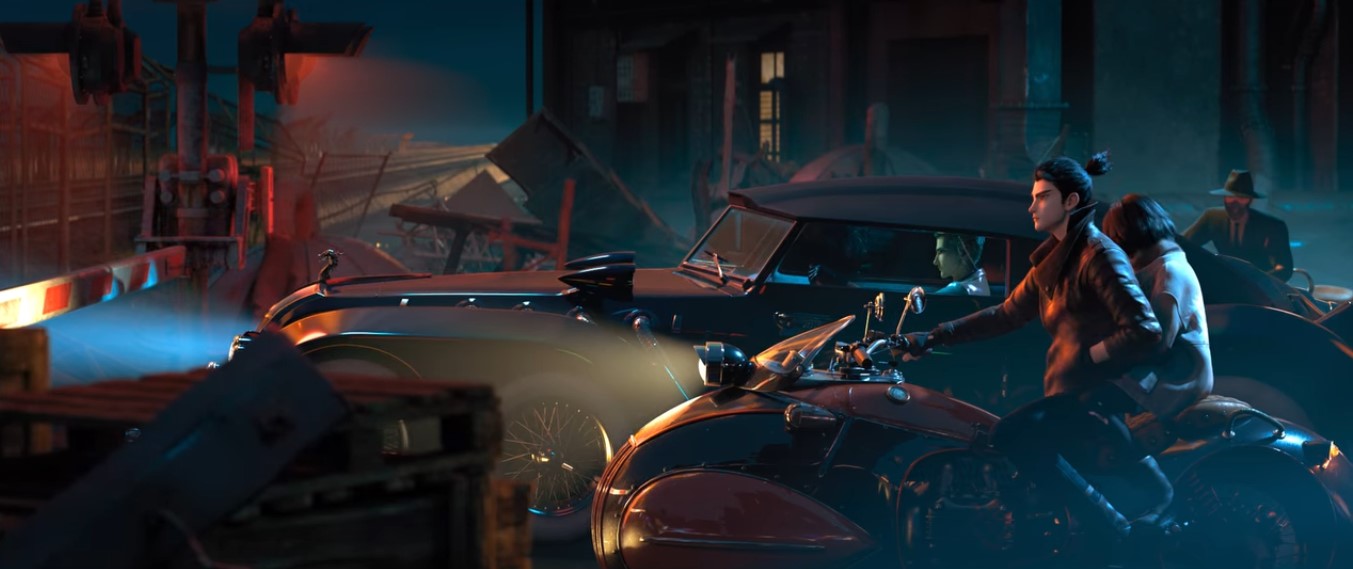 The film however isn't afraid to info dump at times. There is A LOT Of exposition. Its clear that the writers had a story that they wanted to tell, and points that they wanted to get across, but without making the film too long couldn't fit it all into the runtime, so there are times when you just have to sit back and digest a whole lot of stuff in one go. But it doesn't slow down the pace of the film or feel boring. The film is fast paced, and action packed almost from the very get go. You just have to give yourself time to get to know the mythology and the world that you find yourself in.
The action sequences, though not as numerous as I was expecting, are cut in a choppy way that at times was too fast to really get a good idea of what was going on. It was also so very over the top in places, but I kind of expected that. While I am not familiar with the mythology that this story is based on, it is safe to say that a knowledge of that material isn't necessary, the plot is easily predicted whether you know the story or not.
Not a strong recommend, but it's not a total stinker, it's worth your time if you have a few spare hours. 'New Gods: Nezha Reborn' is streaming on Netflix Now.