Certificate: 15
Director: Emerald Fennell
Screenwriter: Emerald Fennell
Starring: Carey Mulligan, Bo Burnham, Alison Brie
Genre: Thriller
Runtime: 113 Minutes
Language: English
Rating: 5 Stars
Reviewed by: Pearl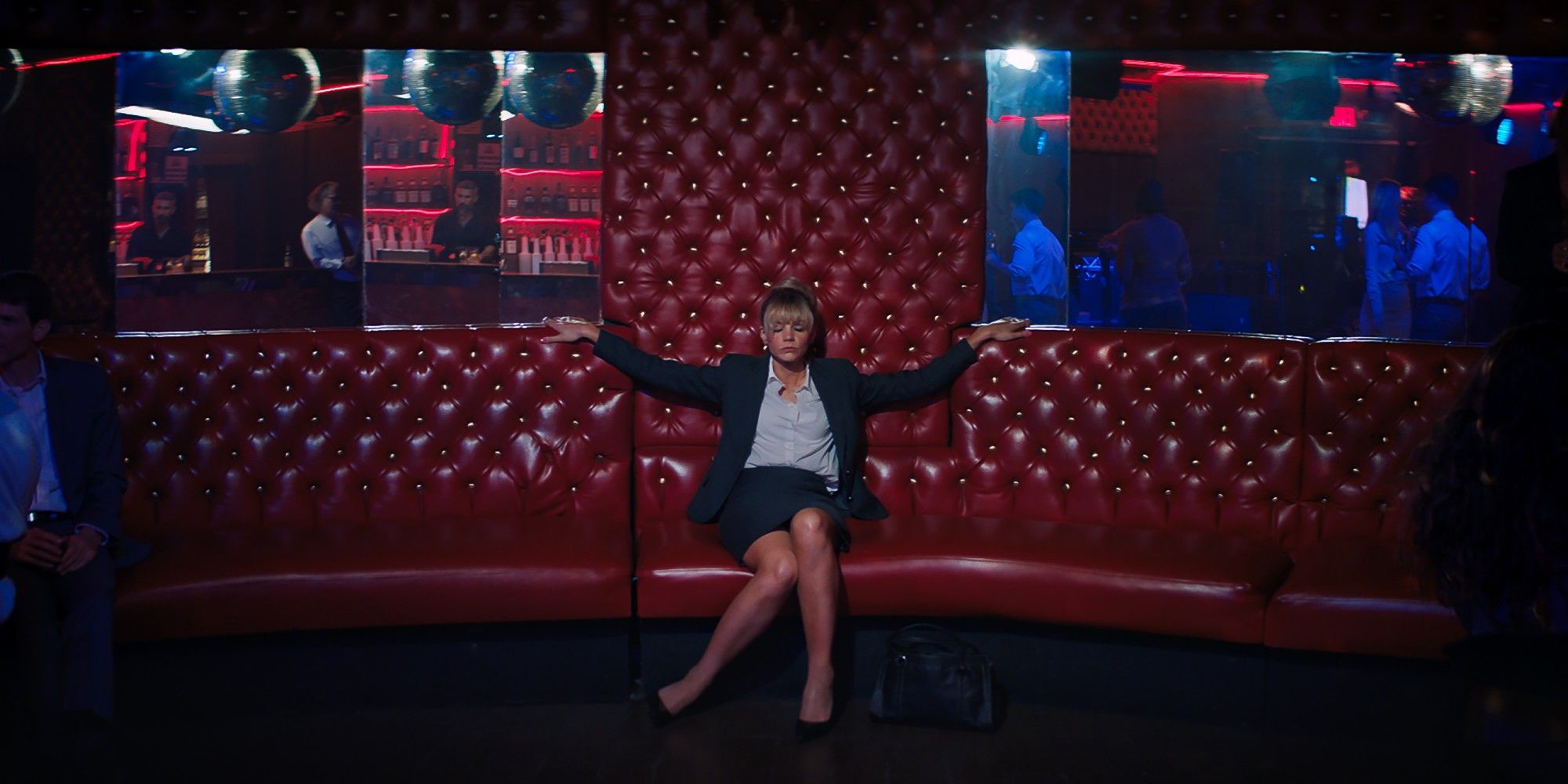 Cassie, a young woman traumatised by a violent event in her past, is out to seek revenge against those that she considers responsible for what happened. Lethally cunning and incredibly smart, Cassie weaves a revenge plot that will unearth all the wrongs that have been hidden for so long.
I have not been this excited for a film release in so long. I have been seeing the hype for this film for months and today it finally released on Sky Cinema here in the UK and I was super prepared to finally see what all the fuss is about. And thankfully, I was not disappointed.
Carey Mulligan is a real tour de force in this film. She deserves every inch of that Oscar nomination that she has received. She is captivating throughout the film, I literally couldn't take my eyes off her. She could change the tone of the scenes in an instant with just an adjustment in her tone of voice or her body language. Simply a superb performance all round.
While the story did follow a fairly predictable pattern throughout, the pacing was excellent, I was engaged for the whole time, rivetted even.  Right up until that shocking ending which I am not going to lie, I absolutely did not see coming.  Props to everyone out there for not spoiling the ending of this film, coz wow that has some weight to it.
The plot and writing itself is genius. Even when you thought that you knew what was going on and thought you knew what Cassie was going to do, every now and they would pull a complete 180 and you would be left gobsmacked at the direction the film has taken. Visually this is an absolute delight as well. From the sets to the costumes to some of the gorgeous shots that we get, this is a feast for the eyes, and that was something I was not expecting at all.
Understandably, parts of this film are incredibly uncomfortable to watch. And it highlights an argument and a mindset that is obviously a very hotly contested issue. Which it should not be. As a woman I am bound to have certain feelings towards the things discussed in this film, and to those who are criticising the messages in this film as being 'Anti-Men' or are saying things like 'Not all men are predators' I think you are missing the point of the film entirely.
This will go down as one of my favourite films I have seen this month, and potentially land on my best of the year, I thoroughly enjoyed everything about it.