Certificate: 15
Director: Darius Marder
Screenwriter: Darius Marder, Abraham Marder
Starring: Riz Ahmed, Olivia Cooke, Paul Raci
Genre: Drama, Music
Runtime: 120 Minutes
Language: English
Rating: 4 Stars
Reviewed by: Pearl
Keeping at bay his inner demons by devoting himself to art, metal drummer, Ruben, has been living for the moment for the past four years. Then, while on tour with his lead-singer/girlfriend, Lou, Ruben realises that his hearing is rapidly deteriorating. As this sudden hearing loss turns his world upside down, and numbing fear paired with angry denial take over, Ruben reluctantly accepts to join a small deaf community overseen by Joe, a compassionate Vietnam War veteran. – IMDB
Shot in only four weeks, this is a poignant and moving narrative that is written, directed, and acting superbly. It is a lot more character focussed than plot driven, so for those that like their movies to move along at a brisk pace, and have a bit of punch may find the slow story telling not to their liking. But if you aren't afraid to put the time in, then your will be rewarded with a great and emotional film.
Riz Ahmed's performance here is bound to get him some recognition, I think we will see his face around a lot more after this awards season.  His portrayal of Ruben is fantastic.  Where he is unable to communicate using words, his facial expressions and body language do all the work and we get a really, really solid performance, well worthy of all the awards chatter it has been receiving.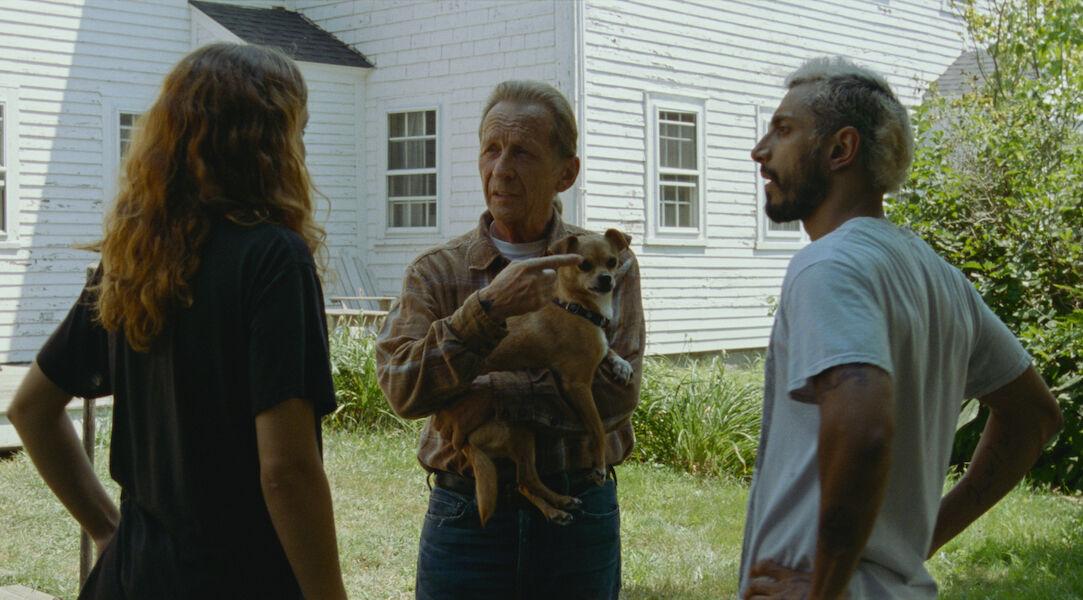 Something that doesn't often get it's time to shine, sound design, is understandably really important in this film. The director isn't afraid to use silence as a tool to help tell his story, or to help the audience to empathise with Ruben, where instead we would usually get an instrumental.
Unlike a lot of dramas, the tone is very much played down. There aren't a lot of big, melodramatic scenes, or scenes of emotional out pouring. Which means when we do get them, when we do see Ruben react strongly to what is going on, it resonates even more with the audience.
As I said at the beginning thought, this is a really slow narrative. And because of that, some parts of the film do seem a little slow, especially in the middle section. We are thrown right into the stoary very quickly at the beginning, but during the mid section, when a lot of the character development is happening, it did sometimes feel a little too long. The pay-off is amazing, if a little predictable at the end. But I do think the editing could have been a little tighter in places.
Well deserving of all it's awards chatter, 'Sound of Metal' is now available to watch in the UK on Amazon Prime Video.