Certificate: 15
Director: Stefano Sollima
Screenwriter: Taylor Sheridan, Will Staples
Starring: Michael B. Jordan, Jodie Turner-Smith, Jamie Bell
Genre: Action, Thriller
Runtime: 109 Minutes
Language: English
Rating: 3 Stars
Reviewed by: Pearl
When a squad of Russian soldiers kills his family in retaliation for his role in a top-secret op, Sr. Chief John Kelly (Michael B. Jordan) pursues the assassins at all costs. Joining forces with a fellow SEAL (Jodie Turner-Smith) and a shadowy CIA agent (Jamie Bell), Kelly's mission unwittingly exposes a covert plot that threatens to engulf the U.S. and Russia in an all-out war. Torn between personal honor and loyalty to his country, Kelly must fight his enemies without remorse if he hopes to avert disaster and reveal the powerful figures behind the conspiracy. – From IMDB
All these political espionage/special ops type thrillers follow a very generic formula. And once you work out what that formula is, nothing they can come up with is really going to surprise you. But that doesn't mean that they can't still entertain you. If you like action and fight sequences, far too many explosions and can suspend your belief for the duration of the runtime, then this film will likely keep you fairly interested for 109 minutes.
Michael B Jordan has already shown that he can do a great job as a leading man, and that he isn't afraid to take on physically demanding roles, so he was a good choice to head up this film.  His performance is great, needing to be equal parts emotionally driven, stone cold and intimidating, all three of which he nails.  Jamie Bell also delivers a great performance as shady CIA operative Robert Ritter.  I can't recall a time I have seen him play a villain, so it was a change to see him try something different from the roles I have typically seen him playing.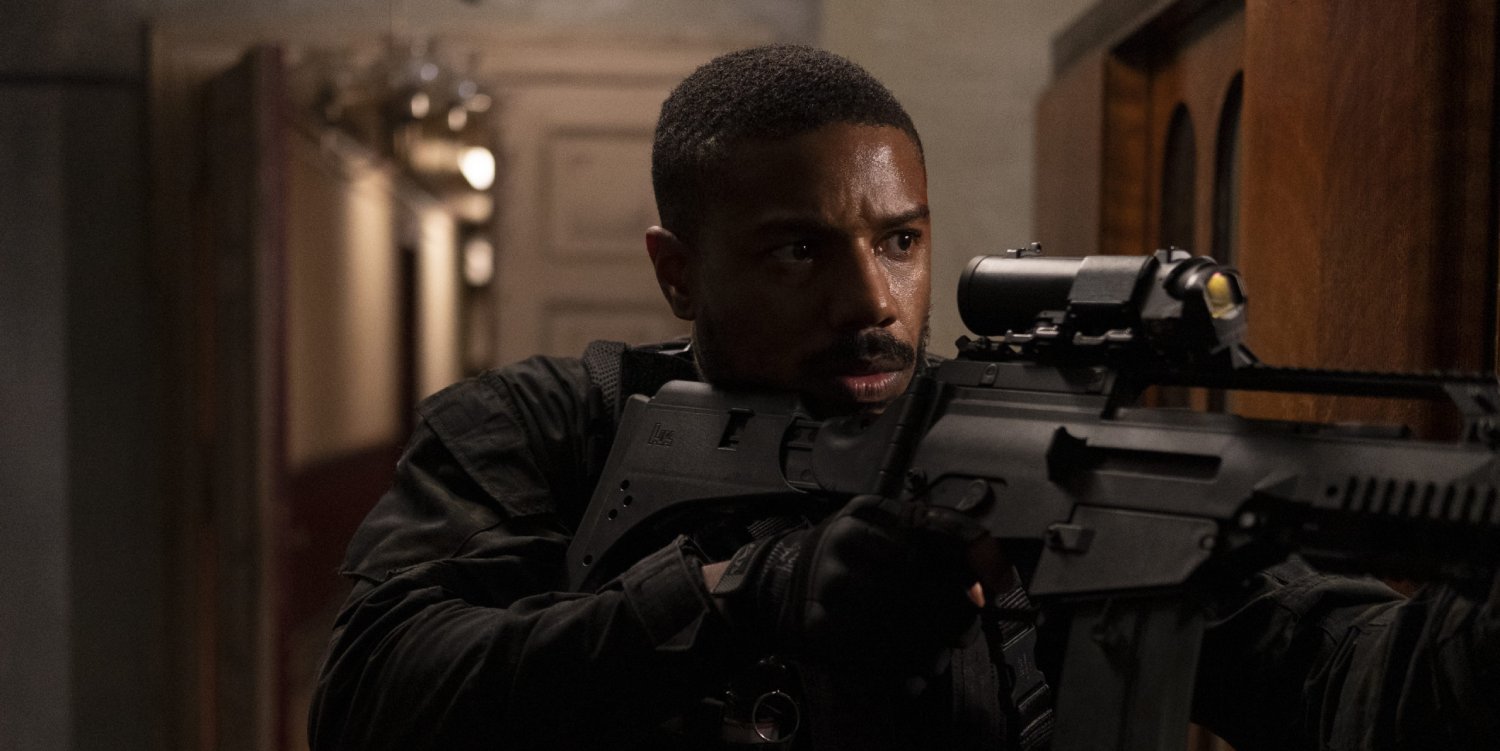 These two are the real stand out performances for me, the rest of the cast while pretty well stacked, either don't have enough screen time, or enough drive behind their performances to remain memorable to me. A real shame for Jodie Turner-Smith who I have seen give some great performances in her career, but for me this wasn't one of them.
Nothing at all about the plot in this one will surprise you. Short of guessing the specific details of the conspiracy he found himself wrapped up in, I could pretty much see everything coming a mile away. Like I said, these films have a formula that works, and they tend to stick to it. The action is fast paced and well shot, pivotal in films like this where the action is a big draw, but not a lot else stand out as outstanding.
Entertaining enough, but don't expect it to blow your mind or anything, it's just like all the film that came before it and undoubtably, all the ones that will come after it.
'Without Remorse' is streaming now on Amazon Prime Video