Certificate: PG
Director: Michael Rianda, Jeff Rowe
Screenwriter: Michael Rianda, Jeff Rowe
Starring: Abbi Jacobson, Danny McBride, Maya Rudolph |
Genre: Animation, Adventure
Runtime: 113 Minutes
Language: English
Rating: 4 Stars
Reviewed by: Pearl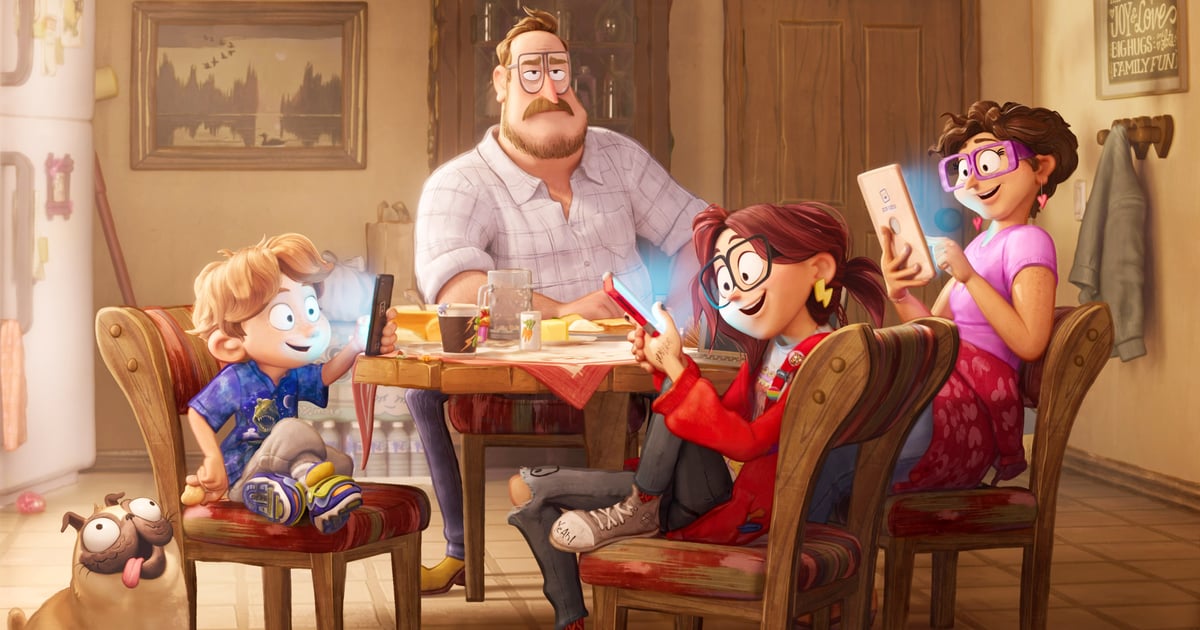 An animated action-comedy about an ordinary family who find themselves in the middle of their biggest family challenge yet…saving the world from the robot apocalypse. No big deal, right? It all starts when creative outsider Katie Mitchell is accepted into the film school of her dreams and is eager to leave home and find "her people," when her nature-loving dad insists on having the whole family drive her to school and bond during one last totally-not-awkward-or-forced road trip. But just when the trip can't get any worse, the family suddenly finds itself in the middle of the robot uprising. Everything from smart phones, to roombas, to evil Furbys are employed to capture every human on the planet. Now it's up to the Mitchells, including upbeat mom Linda, quirky little brother Aaron, their squishy pug, Monchi, and two friendly, but simple-minded robots to save humanity – Written by Netflix
This one was a real surprise.  The whole misunderstood teen thing has been done so SO many times by so SO many people in so SO many ways, that I was prepared to be bored and watch the same story over that I have seen about a thousand times.  So imagine how surprised I was by this cute, sweet, touching and funny story.  This will be relatable to so many kids right now, and while it doesn't necessarily promote spending less time staring at screens, it does a great job at promoting family and the importance of spending time together, so I guess it makes up for it.
The voice cast and the digital animation are both spectacular. I love the bright and cheerful aesthetic of the whole film, even as the robot apocalypse is going on. But what I really did love about this film was it's writing. The family scenes impactful and emotional, they will resonate with younger teens who are struggling with the same problems, older teens are unlikely to think it cool to watch this film in the first place, so the age of our main character seems a little off to me, but I guess it was necessary to get the whole college road trip thing in there. The comedy in this film was pretty much spot on for me. It basically mocks all of us for the ways we use technology and mocks the tech itself for it's flaws and shortcomings, I particularly enjoyed the Furbys.
It does feel a little long, especially for an animated film, at almost two hours. There are definitely a few overly drawn out scenes in here towards the end. But otherwise, this one is an absolute blast and I would highly recommend checking it out.
'The Mitchells vs The Machines' is streaming now on Netflix.