Certificate: 15
Director: Alex Kamer, Eric Towner
Writers: Jack Kirby, Stan Lee (based on the Marvel comics by)
Genre: Animation, Action, Comedy
Runtime: 22 Minutes
Rating: 3.5 Stars
Reviewed By: Pearl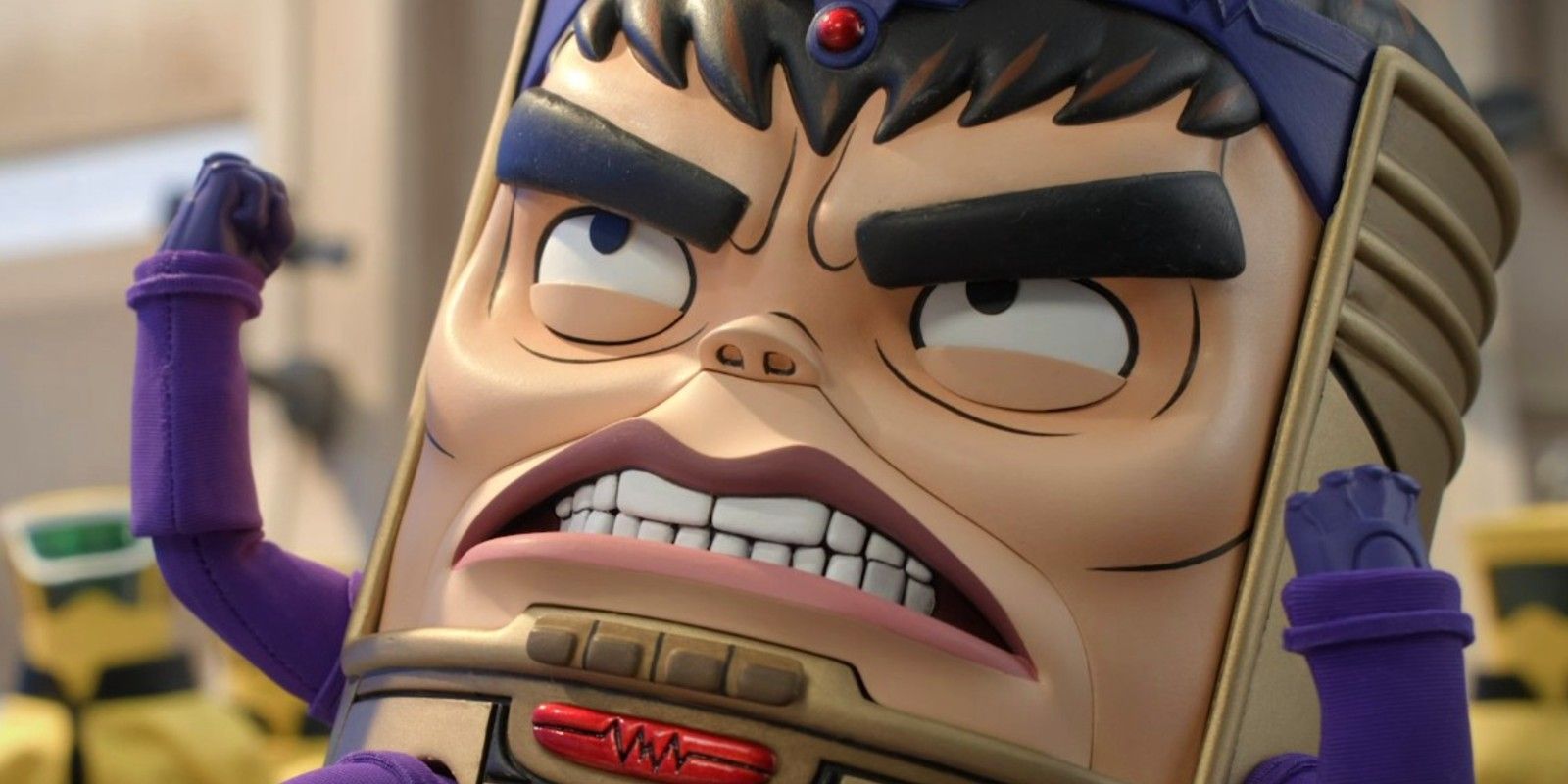 Supervillain M.O.D.O.K. is forced to sell A.I.M. to the tech company GRUMBL. As he struggles to regain control of A.I.M. he risks losing something even more important – his family. – From IMDB
Well that was not at all what I expected. From the very simplistic art style, I had assumed that this was going to be a animated series aimed towards children. Just a word of warning, this is most definitely NOT aimed to wards children, or at least not young children. There is strong language, discussions of violence and sex. And plenty of gore and blood. So just be warned before letting your kids watch this one.
I don't know what this style of animation is called, but it certainly is unique amongst shows that I have seen. I can't say that I particularly like the style, its like a weird mix between puppets and CGI, and I found it really jarring to watch, but it gets points for being unique.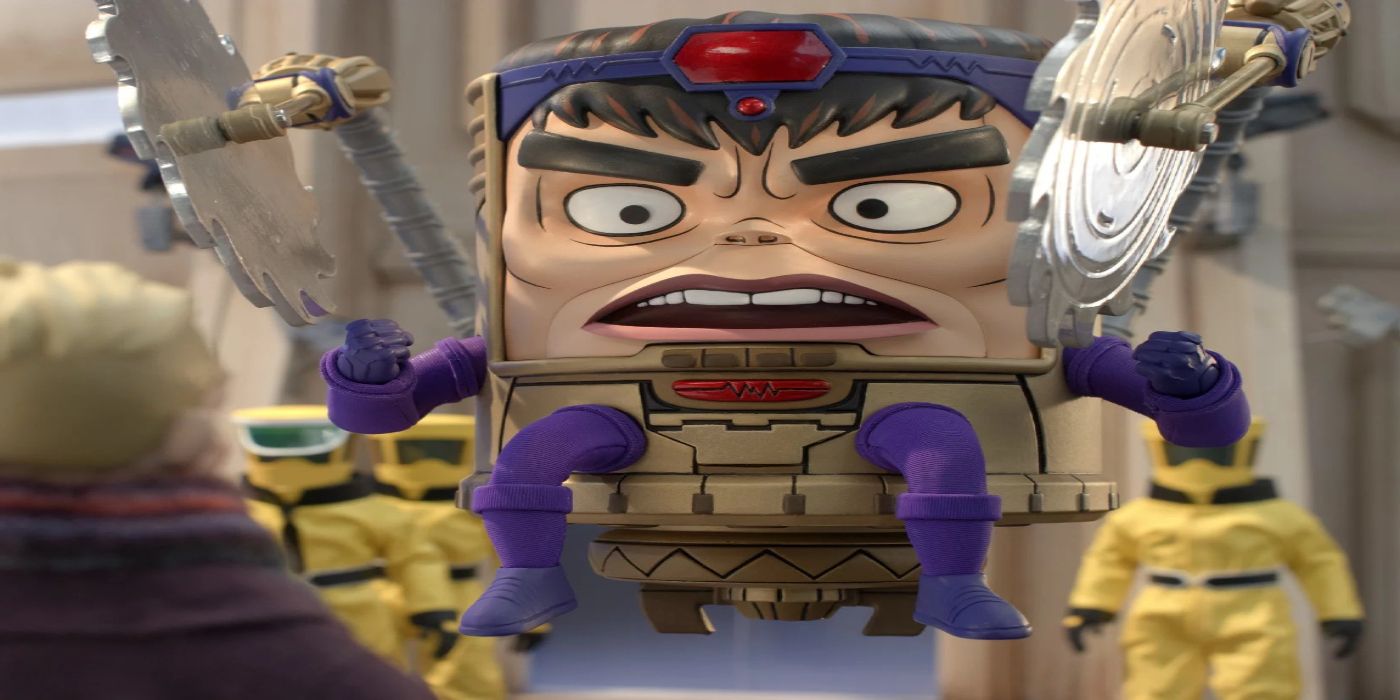 The humour throughout this is completely relentless. An while you would think that would get old really fast, there is definitely a joke or two in here for everyone's particular brand of humour. But almost every other line is some kind of punchline, so if that doesn't sound like your kind of thing, the writing in this show is definitely going to grate on you. And some of the jokes are just plain crazy, there is a joke early om that references Mary Berry and the Great British Bake Off, that seems to come out of nowhere, and there are plenty of other pop culture references sprinkled throughout to keep an eye out for.
This will definitely not be everyone's cup of tea for sure. But as far as the superhero genre goes, this is definitely a unique and different approach to it, and will likely be a bit of a breath of fresh air for those that are suffering from superhero fatigue. I will be carrying on with this even if I am not entirely sure if I really want ten episodes of this. I am hoping that there is going to be an overarching plotline throughout to give this more substance.
Marvels M.O.D.O.K is streaming now on Disney+