Certificate: 12A
Director: Florian Zeller
Screenwriter: Christopher Hampton, Florian Zeller
Starring: Anthony Hopkins, Olivia Colman, Mark Gatiss
Genre: Drama
Runtime: 97 Minutes
Language: English
Rating:
Reviewed by: Pearl
Having just scared off his recent caregiver, Anthony, an ailing, octogenarian Londoner gradually succumbing to dementia, feels abandoned when concerned Anne, his daughter, tells him she's moving to Paris. Confused and upset, against the backdrop of a warped perspective and his rapid, heart-rending mental decline, Anthony is starting to lose his grip on reality, struggling to navigate the opaque landscape of present and past. Now, as faded memories and glimpses of lucidity trigger sudden mood swings, dear ones, Anthony's surroundings, and even time itself become distorted. – From IMDB
Wow.
This is an absolutely heart breaking watch, which rewards you for paying attention to little details and slowly, quietly and expertly tells a really emotional and impactful story. I am stunned by how much I loved this, character driven films or those with very little plot, are not usually my cup of tea. But the absolutely phenomenal performances and the amazing writing kept me completely captivated the whole time.
There would be little point to me sitting here and explaining to you haw great Anthony Hopkins is in this film. He won the Best Actor Academy Award for his performance here, so I guess that says a lot about how amazing he is. It is the kind of character and performance that only a well seasoned actor like Hopkins could really do justice to, and he does so, supremely well. But opposite him is the just as impressive Olivia Coleman who has a kind of quiet strength throughout the whole film. We watch her struggle and put on a brave face, and as an audience we experience all this confusion and hope along with her.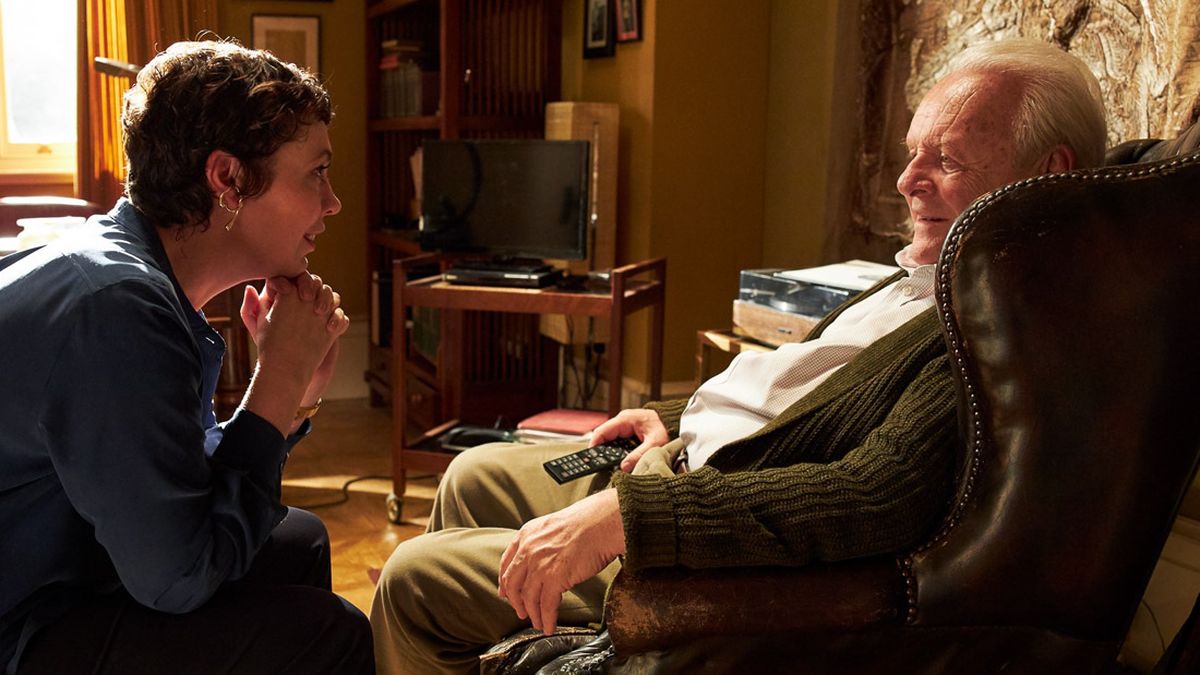 The majority, if not all of the film is told through the perspective of Anthony. As such the timeline jumps around a lot. A lot of things are repeated, but presented slightly differently. There will be subtle changes in set design, or time of day. All of these clever devices are a way of keeping the audience almost as in the dark as Anthony himself as to what is going on. Even at the end, when the film reaches it's heart breaking conclusion, we are left with a lot of questions.
The constant confusion and never knowing what was really going on did leave me feeling a little disconnected at times as there wasn't a coherent plot thread to hang onto throughout. And the just over 90 minute runtime did seem to last a lot longer. The middle felt a little too padded out. I think they could have removed Imogen Poots character from the story entirely and it wouldn't have made that much difference. But this isn't enough to make me dislike the film at all, and despite the lull in the middle, I was engaged the whole time.
Well worth a visit to your local cinema to see this when it is released in UK theatres on June 11th