Certificate: PG
Director: Enrico Casarosa
Writers: Jesse Andrews, Mike Jones
Stars: Jacob Tremblay, Jack Dylan Grazer, Sacha Baron Cohen
Genre: Animation, Adventure
Runtime: 95 Minutes
Language: English
RATING: 3.5 Stars
A young boy experiences an unforgettable seaside summer on the Italian Riviera filled with gelato, pasta and endless scooter rides. Luca shares these adventures with his newfound best friend, but all the fun is threatened by a deeply-held secret: he is a sea monster from another world just below the ocean's surface. – From IMDB
Pixar really know how to tell a great story. They don't need high stakes or flashy action to get the job done. Just a beautiful setting, some great characters and a heart warming friendship. And those three things really are at the heart of 'Luca.'
The likable characters and stunning animated vistas, based on the Italian Riviera, are enough to keep the story plodding along at a fast enough pace that you probably won't get bored, as the plot really doesn't get going until past the halfway point, and is pretty low stakes the whole time. Mostly we are focussed on a race that Luca and Alberto agree to take part in, in the hopes of earning enough money to buy their own Vespa. So nothing amazingly dramatic or dangerous. The colours and childish antics of our characters are bound to appeal to kids of all ages, even big kids like me. So they are unlikely to get bored and wander off halfway through.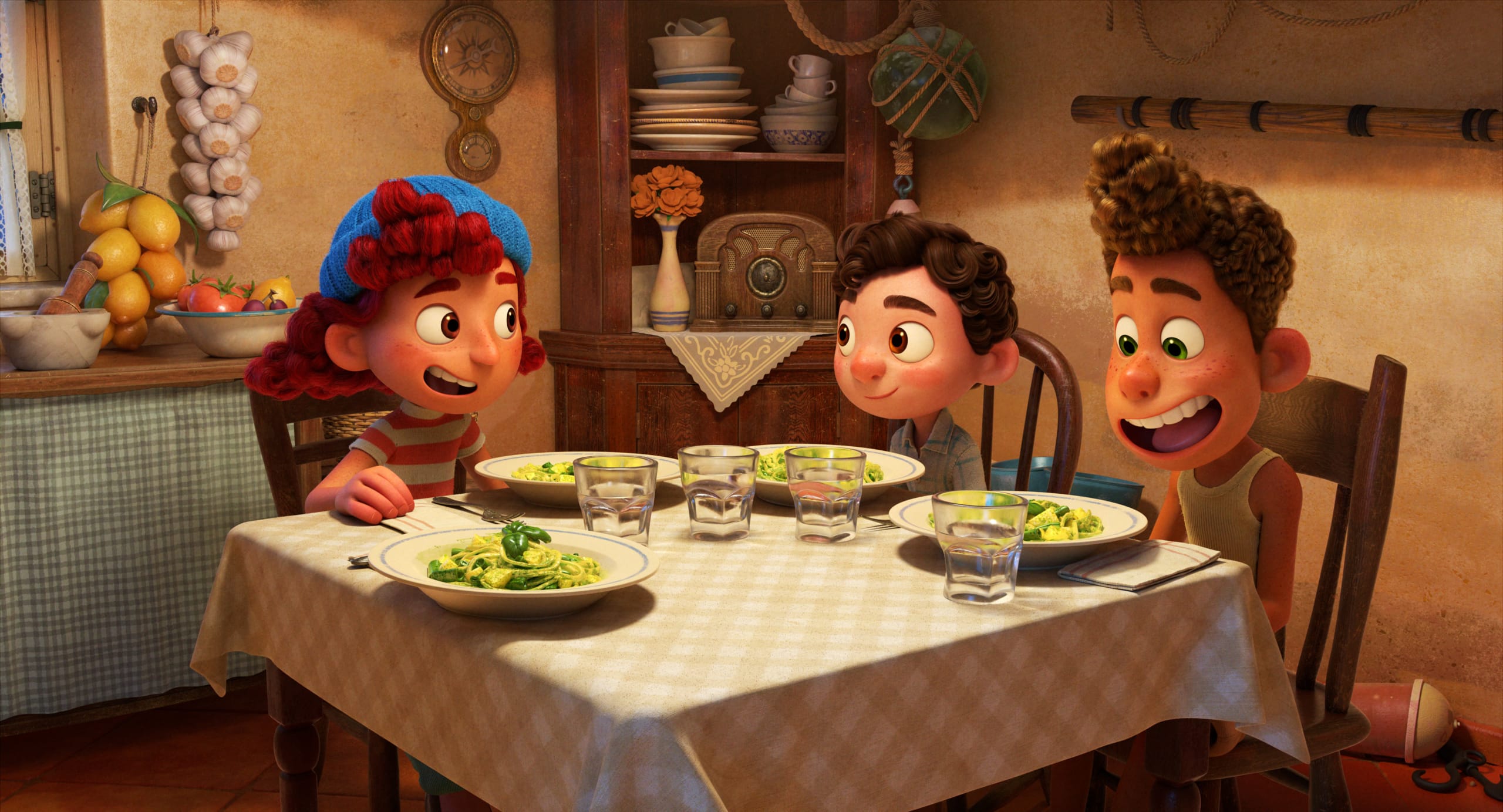 Friendship is the biggest theme throughout the film. Luca and Alberto form a very strong friendship, that is tested during the events of the film, but it's Pixar, so you know that it's going to turn out OK in the end. Inclusion and acceptance is also touched on a lot in the relationship between the Humans and the 'Sea Monsters.' Though why the Sea Monsters fear humans so much is never really discussed. It's not subtle in hammering home this point, but it is an important message to get across.
Not the most exciting offering from Pixar, the plot is a little to straightforward and predictable to be a real attention grabber for me. But it is enjoyable and heart-warming, a good choice for a family movie night, especially if you have younger kids.
Luca is streaming now on Disney+