Certificate: PG
Director: Jon M. Chu
Writers: Quiara Alegría Hudes 
Starring: Anthony Ramos, Corey Hawkins, Leslie Grace
Genre: Musical, Drama
Runtime: 143 Minutes
Language: English/Spanish
RATING: 3 Stars
In the Heights centres on a variety of characters living in the neighbourhood of Washington Heights, on the northern tip of Manhattan. At the centre of the show is Usnavi, a bodega owner who looks after the aging Cuban lady next door, pines for the gorgeous girl working in the neighbouring beauty salon and dreams of winning the lottery and escaping to the shores of his native Dominican Republic. Meanwhile, Nina, a childhood friend of Usnavi's, has returned to the neighbourhood from her first year at college with surprising news for her parents, who have spent their life savings on building a better life for their daughter. Ultimately, Usnavi and the residents of the close-knit neighbourhood get a dose of what it means to be home. – Written by Broadway.com
I went into this one expecting big things. I am a big fan of musicals, so this film was high up on my list of anticipated films of the year. Unfortunately, it failed to wow me the way that I wanted it to. It felt way, way too long for the story that it was trying to tell, and while that may work on a stage on Broadway, it certainly didn't translate well onto the big screen. There was too little plot going on for a film that was nearly two and a half hours long. The romantic storylines were set up early on and were incredibly predictable, with very little conflict to spice the story up a little. And what little conflict there was, was resolved very quickly, and then never spoken of again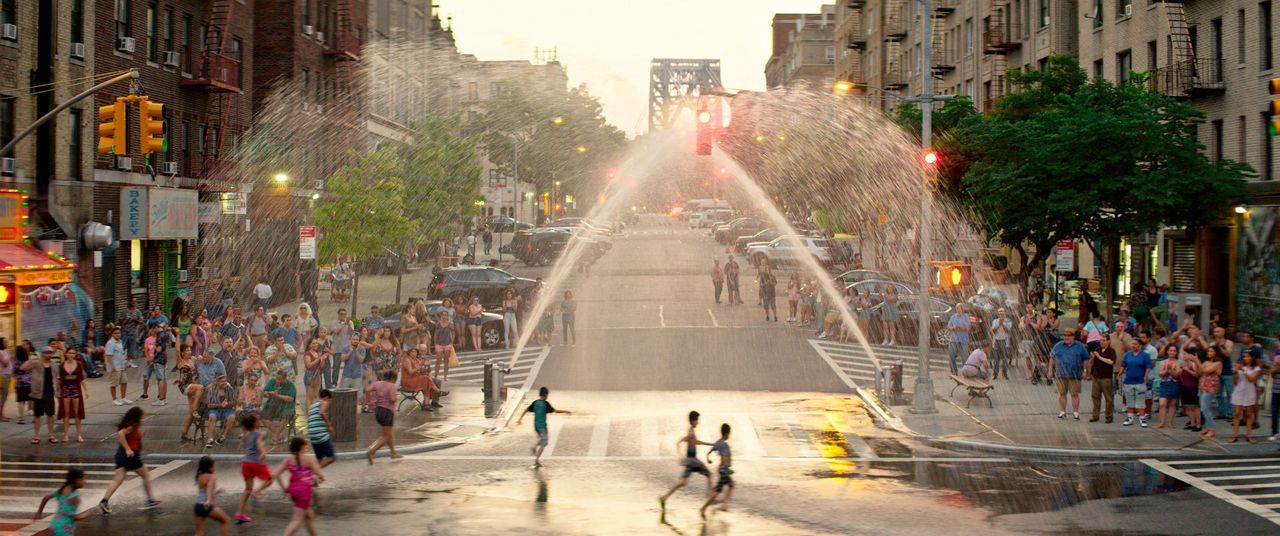 While there were a few really great musical sequences in here, I wasn't enthralled by the songs. The dancing was incredible, by just about everyone involved, especially during some of the larger ensemble pieces with lots of people involved. But I don't often enjoy musicals where the songs are just dialogue between characters, set to music.
Visually speaking the film is beautiful, all sunshine and bright colours, and there are a lot of interesting camera shots used to keep the film visually interesting. And performance wise everyone brought their A-Game. Everyone is excellently cast and give their all to the role. The musical sequences are performed with so much energy and passion as is befitting the Latino vibe of a lot of the numbers, which makes them engaging to watch, even if the music was not for me.
Sadly a slightly disappointing one compared to how much I expected to love it. But I do think a lot of people are going to love this, and it is a great summer film to see for a serotonin boost.
In the Heights in in UK cinemas now!