Certificate: 15
Director: Michihito Fujii
Writer: Michihito Fujii
Stars: Gô Ayano, Naoyuki Fernandez, Hayato Ichihara
Genre: Crime, Drama
Runtime: 135 Minutes
Language: Japanese
RATING: 3 Stars
Kenji Yamamoto's father died from using a stimulant drug. His life fell into desperation. Kenji then joined a crime syndicate. There, he meets the gang's boss Hiroshi Shibasaki. Hiroshi reaches out to Kenji and they developed a relationship like father and son. As time passes, Kenji has his own family. – From IMDB
A lot different from other Yakuza focussed films that I have seen, this one is a lot more character focussed. And while is does not shy away from Bloody violence or action sequences, the pacing of the film does suffer for it's lack of a solid, fast moving plot. I feel like stories centred around gangs always start the same way, with a young man struggling in life and lured in by all the promises of family, and kinship etc, and then the life of that poor young man goes rapidly down hill once the initial novelty of the lifestyle wears off. And that is pretty much what happens here, albeit told in a much more personal and emotional way than usual.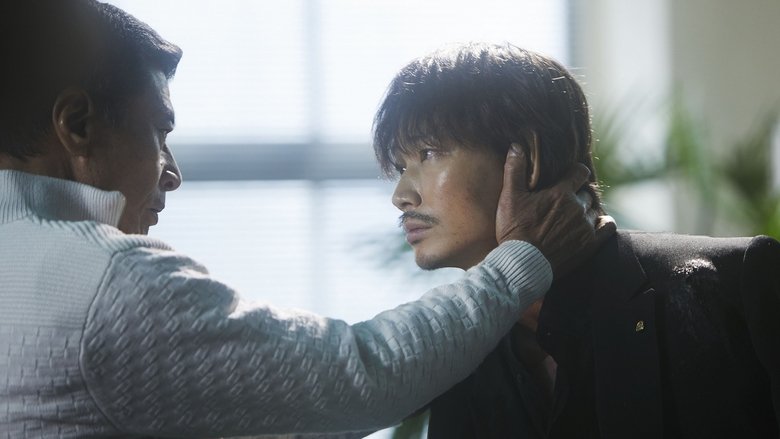 The real issue with the film is that it is trying to tell far too many stories at once, so no one plot thread is ever really expanded to it's fullest potential. A lot of the stories are set up in the first third of the film, abandoned largely in the middle, and then wrapped up again in the third and final act. This means that while the beginning and end of the film are much more engaging and interesting, the middle section is going to lose a lot of people.
It has important things to say about the importance of family and what exactly makes a family. About whether the life that Kenji chose was worth everything he had to go through in the long run. But these interesting discussions are buried under an overinflated runtime.
To check this one out for yourself, 'A Family' is streaming now on Netflix