Certificate: U
Director: Mark Dindal
Writers: Chris Williams, Mark Dindal 
Starring: David Spade, John Goodman, Eartha Kitt 
Genre: Animation, Adventure
Runtime: 78 Minutes
Language: English
RATING: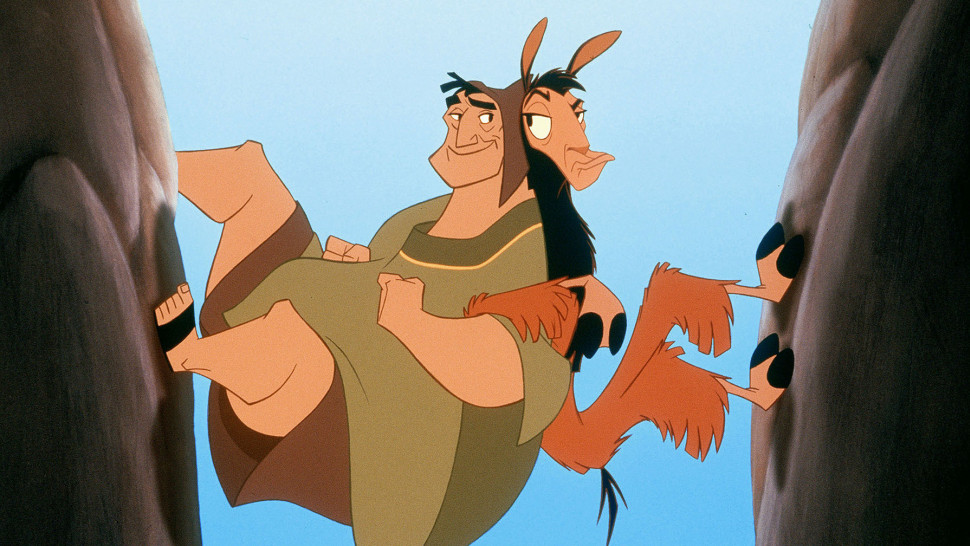 In this animated comedy from the folks at Disney, the vain and cocky Emperor Kuzco (David Spade) is a very busy man. Besides maintaining his "groove", and firing his suspicious administrator, Yzma (Eartha Kitt), he's also planning to build a new waterpark just for himself for his birthday. However, this means destroying one of the villages in his kingdom. Meanwhile, Yzma is hatching a plan to get revenge and usurp the throne. But, in a botched assassination courtesy of Yzma's right-hand man, Kronk (Patrick Warburton), Kuzco is magically transformed into a llama. Now, Kuzco finds himself the property of Pacha, a lowly llama herder whose home is ground zero for the water park. Upon discovering the llama's true self, Pacha offers to help resolve the Emperor's problem and regain his throne, only if he promises to move his water park. – From IMDB
For me, this is really part of that golden age of Disney, that late 90s and early 00s era whose highlight was my all time favourite 'Hercules.' But for this outing, we are focussing on Incan mythology rather than Greek. But the humour, and great characters are still there and I don't know how I didn't see this one earlier.
We are introduced to a selfish and rude Kuzco at the beginning of the film, and also the humble villager Pacha. And the plot is pretty much your standard Disney fayre from then on. A story of discovering what is really important in life, of growing as a person, learning to take other peoples feelings into consideration. All that great Disney goodness. They just don't make Disney films like this anymore, they are still great, but they aren't this great.
The humour in this is spot on. Same as in Hercules, there are enough jokes that verge on the adult, that parents and older siblings will be laughing along just as much as the younger viewers. Kronk is an absolute gem, a Disney character that may just have been added to my top 10 favourite of all time. He is just a big lovable beefcake, and I appreciate his existence a whole lot. Teaming him up with Yzma, the crankiest person ever makes for a great dynamic on screen, and is arguably more fun than Kuzco and Pacha, who are meant to be the main characters. Though their adventure of friendship and self discovery is just as important, and is the stuff that Disney is made of.
So glad I finally checked this one out, it is actually now pretty high up on my Disney ranking, not quite top 5 but almost. What are your top 5 Disney films?