Director: Kimmy Gatewood
Writer: Iliza Shlesinger
Stars: Iliza Shlesinger, Britney Young, Christopher Nicholas Smith
Genre: Romance, Comedy
Runtime: 92 Minutes
Language: English
RATING: 3 Stars
After years of putting her career first, a stand-up comic meets a guy who seems perfect: smart, nice, successful and possibly too good to be true. – From IMDB
Given my less than stellar run with Netflix Comedies, I was completely and utterly expecting this to be a dumpster fire of a movie. Films like 'The Wrong Missy' and 'Seriously Single' had near enough convinced me that I was never going to be in for a reasonably decent Rom Com from Netflix. So this morning when I, somewhat begrudgingly sat down to try 'Good On Paper' I was expecting more of the same. And I am happy to report that, while it isn't a new favourite or anything, this is that reasonably decent Rom Com.
Written by and starring real life stand-up comedian Iliza Shlesinger, the dialogue in this film is just my kind of humour. It's dry and deadpan and sarcastic and I found myself chuckling quite a bit. It is definitely the films strongest aspect, and the thing that made it so enjoyable for me. The story is also interspersed with scenes of Iliza relaying the events we are hearing at a Stand-Up show 'Seinfeld' style, which added another layer of humour to the proceedings. The banter between Iliza's character Andrea, and her best friend Margot were some of the best in the film. They bounce of each other fabulously and are sure to give you a few laughs.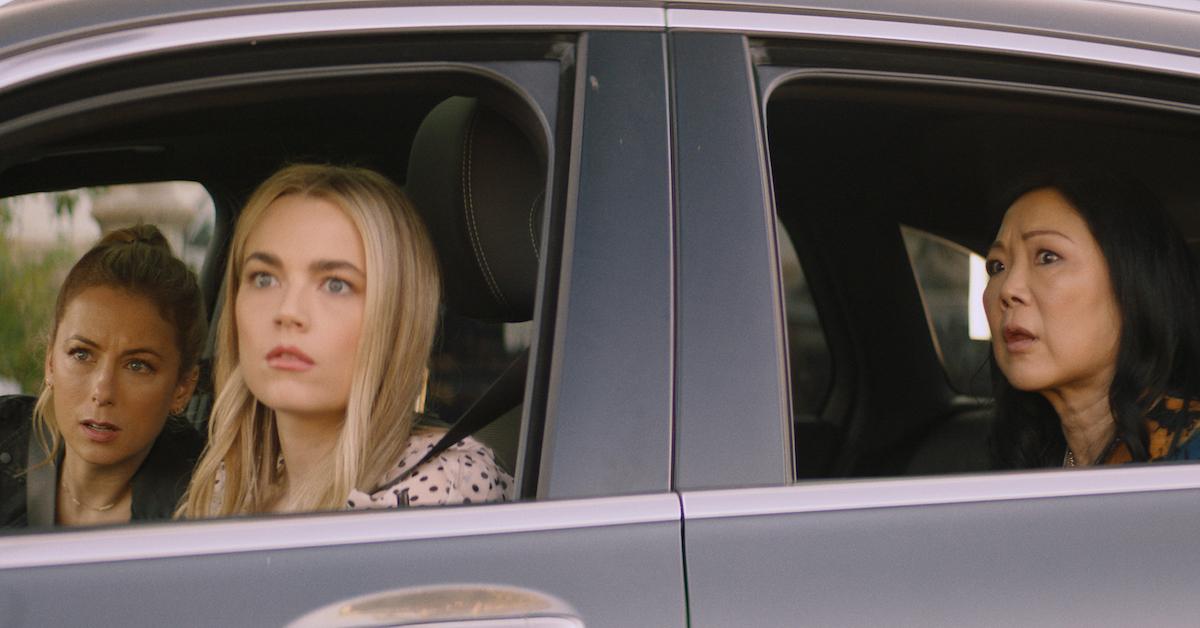 The problem is, that as events of the film go on, the main characters, pretty much all of them, become less and less likebale. The more we find out about Dennis, the more we find out he is a deplorable human being. As Andrea finds out more about Dennis, she gets really hung up on the fact he isn't as wealthy or well connected as he claims, and these hang-ups end up making her seem shallow. Also her hatred for competitor Serrena doesn't make her out to be a particularly nice person. And while she does kind of redeem herself in the end, there is a chunk in the middle there where she isn't that likeable of a character. That doesn't stop me personally from enjoying the film though, sometimes flawed characters are the most interesting.
The revenge sequence, though very, very entertaining, does seem a little out of place with the rest of the film. It goes a bit dark, a bit too sinister, for the feel of the rest of the movie. I love a good dark comedy, but this did seem a little to ridiculous to be realistic.
A great film for a girls night I would say, but as with all RomComs, don't go in expecting miriacles.
'Good On Paper' is streaming now on Netflix