THE TATTOOIST (2018)
'The Tattooist' follows the dark obsessions of a tattooist whose studio is
acclaimed for its exceptional and intricately crafted tattoos. Those who
receive his prized masterpiece are drugged, imprisoned, and then forced
to fight their fears in a race against the clock to escape. Can they escape
or will they become victims of The Tattooist?
This Horror Micro-Short packs a lot of impact into it's just over one minute runtime. This is a story told in two parts. First the bright, cheerful and beautiful tattoo parlour, where we see an attractive young woman receiving an intricate tattoo. But this is quickly juxtaposed against scenes of violence, torture and imprisonment, as we learn of the dark secret of the tattooist. Everyone who receives a tattoo from him must suffer through a violent and harrowing game to escape.
The comparison between these two scenes is jarring, and disturbing for the audience. Made even more so by the total lack of dialogue. Meaning it is up to us to discern what is going on. And what is going on is not necessarily all that clear. All I know is that it is bloody, brutal, violent, but also beautifully shot and edited.
THE STORY OF 90 COINS (2015)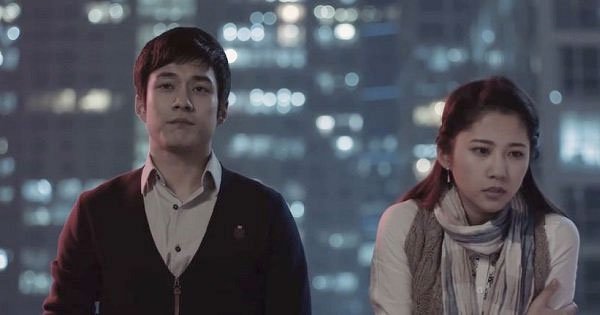 'The Story of 90 Coins' unfolds through a special promise of love and happiness made by one male passionate
lover to a seemingly reluctant girl. Ninety coins symbolize ninety days the guy gives himself to convince the girl
to marry him by showing her his true color and prove his intentions.
Everything seems to go quite well as the two, in fact, fall in love. But time passes and the romance bubble
deflates as reality breaks in with its daily routine, ambiguity, and incomprehension. Will they be able to
overcome this critical passage or will they put an end to what it started so pure and beautiful?
An Absolutely beautiful story, told with a lot of feeling and heart. It's a shame that this one was so short. I loved the story that we got, and now I want to know the rest of it. That's a whole lot of intrigue to fit into one ten minute film. I am always surprised how engrossing short film can be when done well, and this is a great example of it being done well.
The visuals in this are absolutely beautiful. There are some shots that just amazed me. This directors eye is amazing, and I cannot wait to see more of his work, hopefully in some longer projects. Some of the scenes did seem a little choppy, and jumped from one thing to another rather quickly, but that is almost to be expected in a film this short when you have to get your story across in a limited amount of time. There is a whole lot of emotion packed into these ten minutes, the last few minutes in particular are superbly well acted and written.
Thank you to Michael Wong for supplying me with screeners for both these films.