Certificate: 18
Director: Leigh Janiak
Writer: R.L. Stine(based upon the books by)Kyle Killen, Phil Graziadei
Starring: Maya Hawke, Kiana Madeira, Benjamin Flores Jr.
Genre: Horror, Slasher
Runtime: 105 Minutes
Language: English
RATING: 4 Stars
A circle of teenage friends accidentally encounter the ancient evil responsible for a series of brutal murders that have plagued their town for over 300 years. Welcome to Shadyside. – From IMDB
This took me right back to being a teenager and watching all those classic slasher movies a la 'Scream' and 'I Know What You Did Last Summer.' And while those films are the cheesiest of all films, they have a special place in my heart and I still enjoy watching them to this day, with friends and some popcorn when I need a good laugh. So this film, and hopefully it's subsequent follow ups in the series, are right up my alley. I had an absolute blast.
A great opening sequence that really does call back to those 90s horror films, sets the tone for the whole film. There are some good, gruesome kills here, one involving a bread slicer that was particularly gory. But there is also some good lore mixed in with everything, to stop this from being just another run of the mill slasher flick. Reading the synopses for the follow up films, I am assuming we are going to learn more about the lore and the history of the town later on, but this did a great job of setting us up.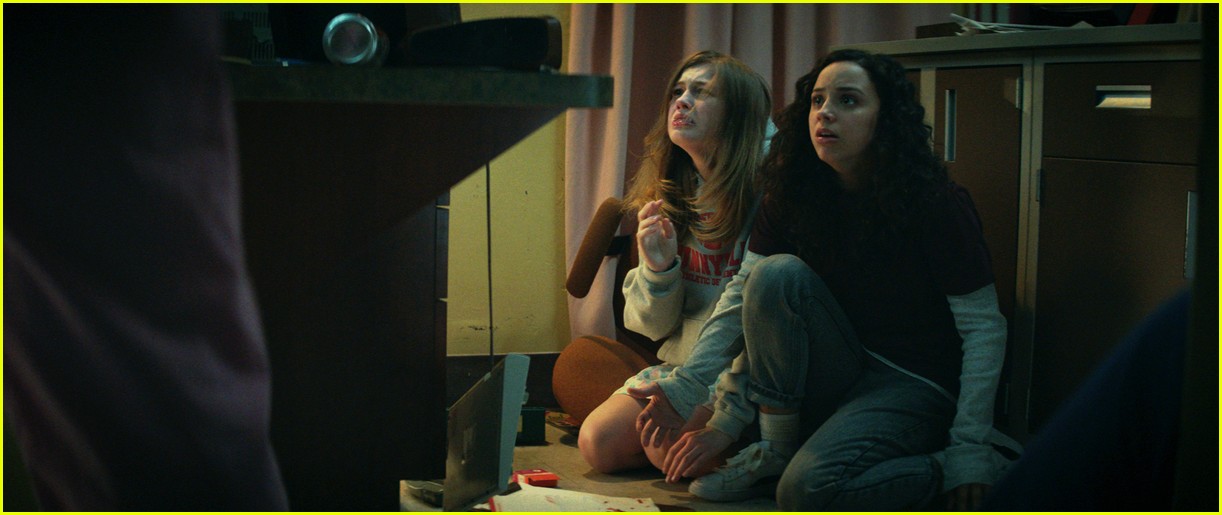 The performances are exactly what you would expect them to be in a film like this. I little cheesy, a little melodramatic, and sometimes some of the dialogue feels very stunted, but it adds to it's charm I think. Slasher films should never, ever be astonishingly good. It would detract from their appeal. But the two main leads Kiana Madeira and Olivia Scott Welch who play Deena and Sam respectively, give the best performances of the film. Their chemistry on screen is great and they really do deliver in those more emotionally charged moments towards the end.
The twist right at the end does stop it from following the most formulaic of horror storylines, but saying that, if you watch enough horror films, you know that there is often a very last minute twist. So I was expecting something, just maybe not what we got. Otherwise this is a non stop, fast paced watch, that slasher fans will really be able to sink their teeth into. It's not the best film out there, probably not the best released on Netflix today, but I think you will be hard pressed to find one more entertaining.