Certificate: 12A
Director: Cate Shortland
Writer: Jac Schaeffer, Ned Benson, Eric Pearson
Starring: Scarlett Johansson, Florence Pugh, David Harbour
Genre: Action, MCU
Runtime: 133 Minutes
Language: English
RATING: 4 Stars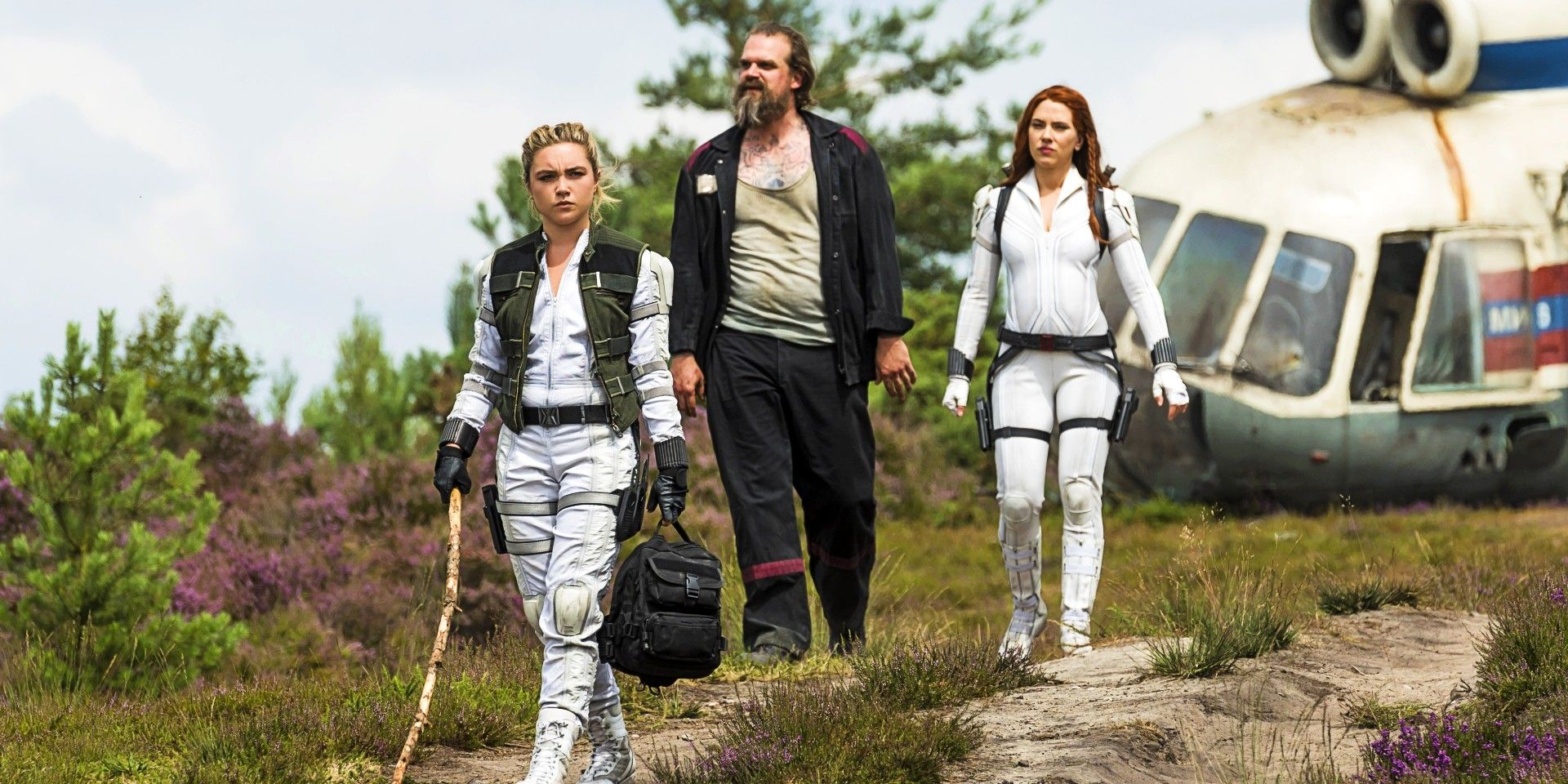 In Marvel Studios' action-packed spy thriller "Black Widow," Natasha Romanoff aka Black Widow confronts the darker parts of her ledger when a dangerous conspiracy with ties to her past arises. Pursued by a force that will stop at nothing to bring her down, Natasha must deal with her history as a spy and the broken relationships left in her wake long before she became an Avenger. – From IMDB
This film was a long, LONG time coming. Not just because of endless delays due to Covid, but also because Natasha Romanoff deserved her own film way before now. There was no way that this film was going to live up to the two years worth of hype that has surrounded it, and i won't say that this is a new Top 5 MCU project for me. But it was absolutely fantastic to go and see a Marvel film in the cinema again, with a character that I love, and have them tell a really great, emotional and quite a dark story. This isn't your typical Superhero film. It's more like a Spy/espionage thriller, with characters that happen to have some superpowers.
This film does have a slower pace than a lot of the other film in the franchise. They really take the time to introduce you to everyone, show. us where Natasha is after the events of Civil War, and set up our story. This slower pace really allows for there to be some serious emotional development for Natasha and we get to finally learn more about her, who she is, what went on in her past, how and why she defected to Shield. All those things we have been dying to find out since her initial appearance in Iron Man 2. This slower pace also though means that the beginning of the film feels like it takes a really long tome to get to it's point. With all four of the main characters not really being all together until halfway through. But once the really action starts in the second half, and the film goes full Marvel, it is a much more fast paced thrill ride that we have come to expect from the studio.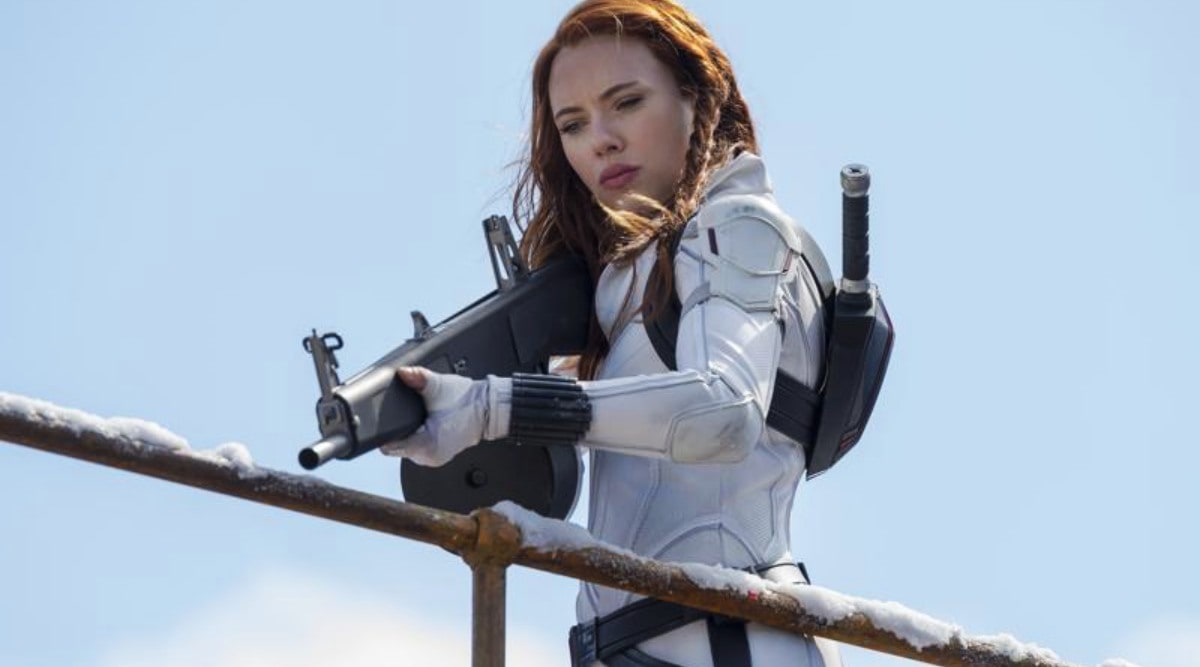 There are a lot of new faces in this film to introduce into the universe, but Florence Pugh is easily the standout. She holds her own easily against MCU veteran Johansson, who is once again back on top form as Natasha, and for a change gets to do something different with the character, show some vulnerability, which is a welcome change. But Pugh's innocence and vulnerability is there from the start, along with some great humour, giving Yelena a much more rounded personality to begin with, which I think is going to fit in great in the franchise. I hope we are going to get to see her in more projects than just this and Hawkeye, and if the post credit scene is anything to go by, I think I may get my wish.
As MCU projects go this one was middle of the road for me, but the great character work and just the pure joy I felt seeing the MCU back on the big screen mean that I still had a blast with this one.
Black Widow is out in UK Cinemas now.