Director: Nia DaCosta
Writers: Jordan Peele, Win Rosenfeld, Nia DaCosta
Stars: Yahya Abdul-Mateen II, Teyonah Parris, Nathan Stewart-Jarrett
RATING: 3 Stars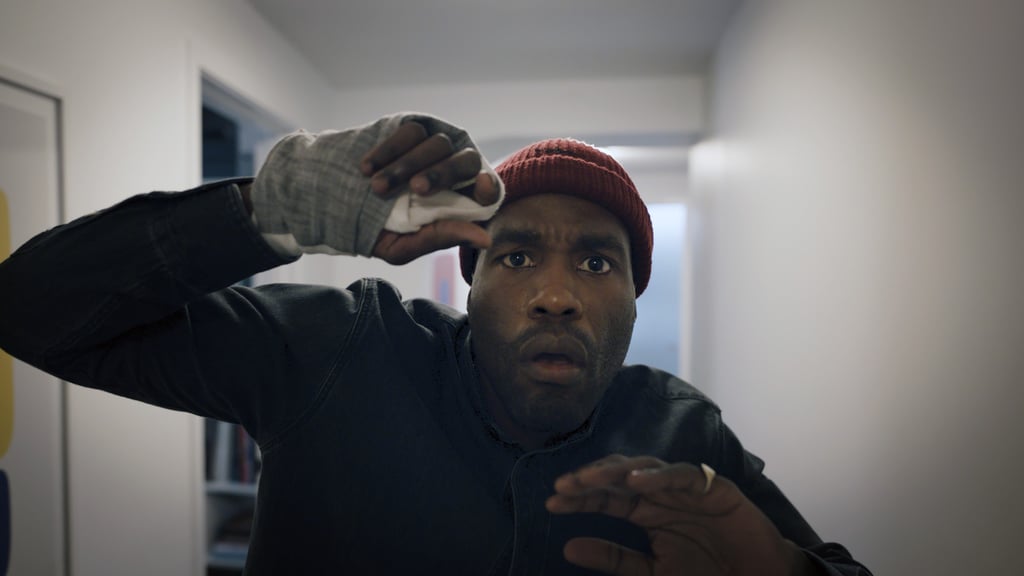 In present day, a decade after the last of the Cabrini towers were torn down, Anthony and his partner move into a loft in the now gentrified Cabrini. A chance encounter with an old-timer exposes Anthony to the true story behind Candyman. Anxious to use these macabre details in his studio as fresh grist for paintings, he unknowingly opens a door to a complex past that unravels his own sanity and unleashes a terrifying wave of violence. – From IMDB
Sometimes, a film cannot possibly live up to all the hype that surrounds it. And for me, this was one of those films. I was so excited to see where they were going to take the sequel, and for me, it fell kind of flat. It was a film with a lot of exposition and build up, but for very little pay-of at the end.
Aside from a good dose of Body-Horror, which admittedly is done incredibly well, and never ceases to get a cringe out of me, there were very few horror elements to the film. A few good jump scares, usually involving mirrors, which also kind of means you were waiting for them, and the rest relies heavily on creepy visuals and a foreboding atmosphere. Both of which were really pretty good, so I think we can safely say that I did enjoy the horror element of the film. I also loved all the call-backs to the original film. People who have seen it will notice all the references, but everything is well explained for people that haven't seen the original.
All the performances were also astounding. Yahya Abdul-Mateen II, who plays Anthony is jaw-dropping. As he descends further and further into madness, his performance gets stronger and stronger. Teyonah Parris is also a really solid side character, giving yet another amazing performance. Their chemistry together on screen was incredible.
My real issue with the film was with the pacing and the plot. We take a good long time to set up the story of 'Candyman' and his connection to Cabrini Green. And I think the story is woven too much into it's own mythology, I lost track of the Candyman myth by the end, unsure what story the film was trying to tell. As mentioned in the introduction, we spend a lot of this film getting really intimate with our main character, learning all about the legend of the 'Candyman' and his various incarnations etc…only for the finale to take place, and the final transformation happen all in the last twenty or so minutes. It seemed like such a waste of all that time, only to have it rushed through at the end.
I wouldn't say I was satisfied by the ending, being left with more questions than answers, and am now concerned about a slew of sub-par sequels in which they will try to answer them and expand the mythology further. I am sad this one left me so disappointed.