Writers: A.C. Bradley, Matthew Chauncey
Stars: Jeffrey Wright, Tom Hiddleston, Chris Hemsworth
RATING: 3 Stars
The relationship between Thor and Loki was so pivotal that without it, the whole universe changes. When Odin doesn't raise Loki as his own son, Thor never learns how to become a true hero. Instead, when he first arrives on Earth, he throws a giant intergalactic party that threatens to destroy the planet. So S.H.I.E.L.D step in and call in the only person they can think of to help.
This was quite possibly my least favourite episode of the show so far. It had no real narrative, or plot. Instead we are just watching Thor mess up the planet, have another useless romance with Jane Foster, and have a throw down with another hero. Until the party is interrupted…by his mother! It was a change from the darker storylines we have been getting recently, there was never any real threat. But the frat boy style humour and lack of plot were just a bit off putting for me.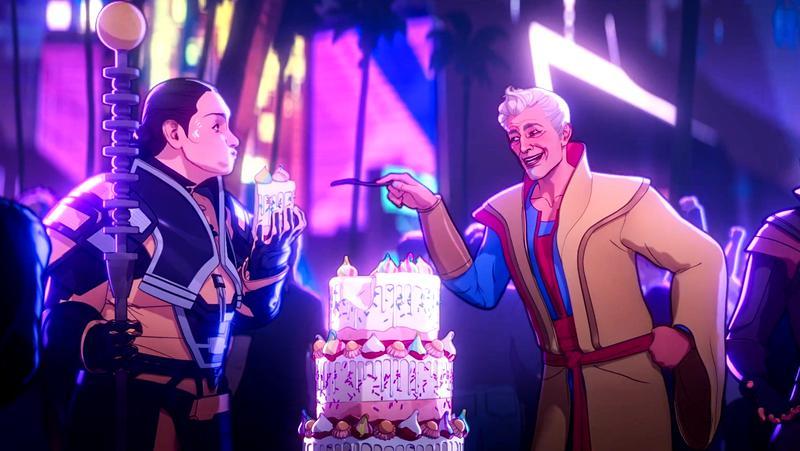 It was nice to basically have cameos from nearly every alien character in the Marvel universe. And each of them had their own twenty seconds or so of humour in the episode. Even Nick Fury makes an appearance, it's a Marvel Heroes hall of fame type thing, just without the majority of the human heroes. Darcy is as always my favourite character in everything she is in. Kat Dennings brings such an innocent humour to the role and has the ability to make me smile without really having to do anything.
I am hoping that the final shot we get in this episode isn't going to be swept under the rug the way other endings in this show have been so far. From the synopsis I have read of the final episode of the series, it sounds like we may actually get a resolution to this teased story, which has been a criticism i have made throughout the show. Too frequently the stories do not a cohesive end. So if this one gets wrapped up it would definitely be a plus.
A bit of a disappointing one this week, but hoping this show can re-find it's feet with the final two episodes.