Director: Dorothy Arzner
Writers: Zoe Akins(adaptation), Timothy Shea(novel)
Stars: Ruth Chatterton, Fredric March, Fuller Mellish Jr.
RATING: 3.5 Stars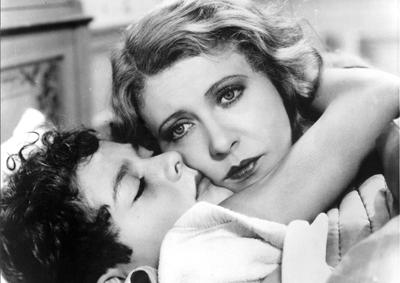 A ne'er-do-well husband, after years of abusing his wife, disappears with their son, and winds up selling him to a wealthy family. Years later, the wife–now a world-famous opera singer–finally has enough time and money to begin a search for him. – From IMDB
They made some real tragic stories back in the day didn't they. Nowadays you can (almost) always be guaranteed a happy ending, and that nothing too horridly distressing will happen to your major characters, unless you are watching a horror of course. No such guarantees existed in the thirties, and so this film is just one big load of distress, with the most predictable, but happy ending.
The audio quality of all the public domain versions of this film I could find online was pretty sketchy, so for a good majority of the beginning in particular, the dialogue is a little hard to hear. It sounds muffled all the time. For this reason I would recommend looking up a spoiler free synopsis of the film before you start, especially if you suffer with auditory problems already. But the plot for the film is pretty simple, so it's easy enough to follow, and the dialogue doesn't really tell you anything that you can't work out without it, so the bad audio quality isn't really a deal breaker.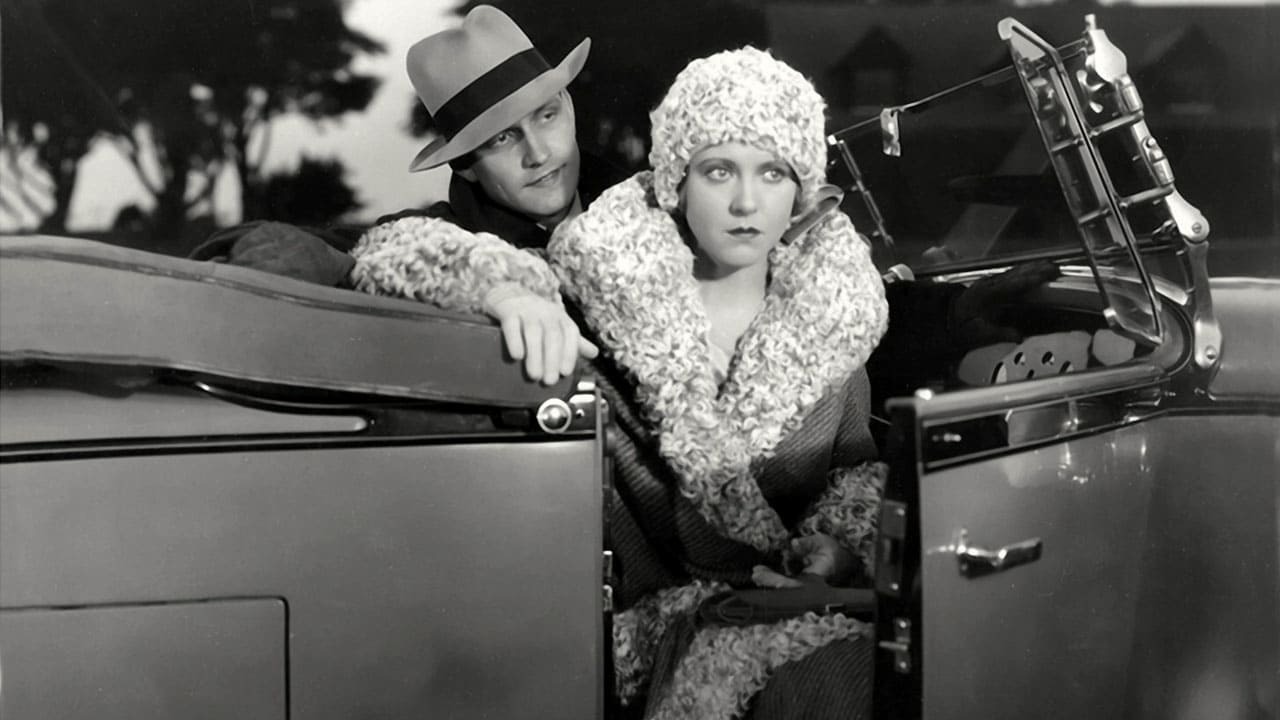 Ruth Chatterton gives a truly great performance. A lot of talkies around this era, just starting to move away from silent film, still suffered from the over acting that silent films demanded to get the emotion across. I was worried that an emotional and distressing subject matter such as what this film deals with, would be rife with melodrama and overacting, but Chatterton delivers a great, nuanced, well balanced performance. She has a lot of emotional scenes to get through, and manages to do so without falling back on the habits of the silent films, it was a delight to watch her. The same cannot be said for all her co-stars, some of which really hammed it up. The portrayal of the well-to-do family taking care of Bobby is as heavy handed a performance as I have ever seen. The idea of the aristocracy dialled up to 11. They seem cartoonish and stereotyped compared to Chatterton's more realistic performance.
The end of the story did seem to wrap up all too quickly. There was a lot of build up to the, albeit predictable, ending. It is pretty clear from early on how the story is going to end, but everyone seems to have a coincidental change of heart very quickly towards the end, and accepts the new situation with a lot more grace and ease than they were showing only twenty minutes before. I did for a minute think the film was going to subvert my expectations and end another way, but i guess a story this heartbreaking couldn't add insult to injury and end on an even sadder note.
Not a bad little film, and one that is worthy or a audio and visual update to be sure. Check it out yourself here –>