Director: Edward Sedgwick
Writers: Richard Schayer, Paul Dickey, Al Boasberg
Stars: Buster Keaton, Anita Page, Trixie Friganza
RATING 2.5 Stars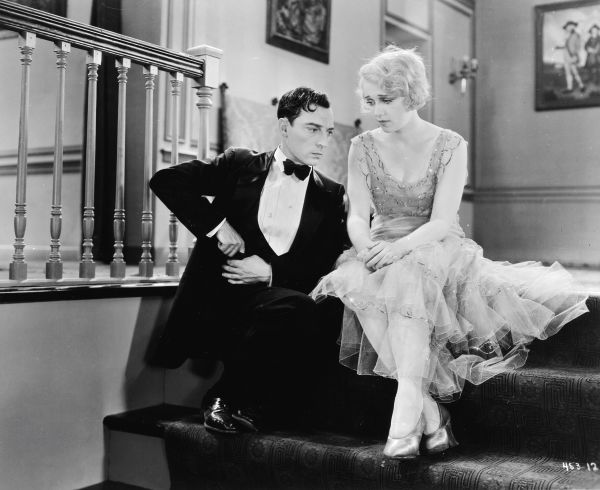 Gopher City Kansas hosts a beauty contest. The winner, Elvira Plunkett, and her mother go to Hollywood. The Chamber of Commerce also provides Elvira with an agent, Gopher City's own Elmer J. Butz. Elmer likes Elvira and the shy Elvira likes him, but Mrs. Plunkett, a formidable woman, has little use for hapless Elmer. On the train west, they meet movie star Larry Mitchell, who takes a shine to Elvira and helps her meet MGM directors once they get to Tinsel Town. Elmer, meanwhile, wants to help Elvira with her career and he also wants to be her man. Movie stardom does come to the Gopher City entourage, but to whom is a surprise. And who will win the lovely Elvira's hand? – From IMDB
This is the first Buster Keaton 'Talkie' i have seen, and I am so sad that it wasn't a hit with me. His Silent films have always been an absolute blast, and the comedy in them was first rate. Sadly there is a lot less of the slapstick comedy here, and the real plot of the story finishes about half an hour before the film really ends.
Part romantic comedy and part musical, had this film wrapped up half an hour earlier, it could have saved itself…maybe. Instead almost the entire last thirty minute or so show the filming of another film in Hollywood starring some of our main characters. I won't say who, that would be a spoiler. But the plot of the film they are producing has nothing to do with the plot of our film, and seems like a complete waste of film. Despite the fact that this thirty minute segment is funnier and more entertaining than the rest of the film combined.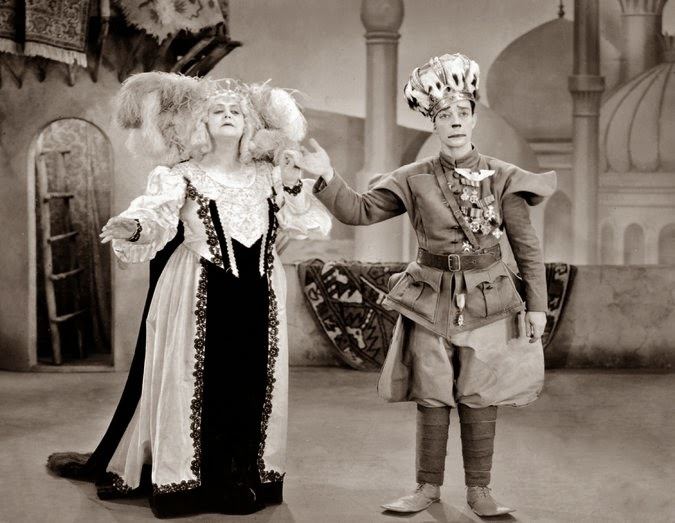 Trixie Friganza is the real star of this film as the over bearing mother to Elvira. She got the most laughs out of me, and was easily the character with the most personality and was the most fun to watch on screen. Elvira, despite being one of the main characters really had very little to do, she was incredibly passive the entire time and really, none of the drama or laughs came from her at all. The plot would have changed very little without her.
I liked that maybe the film didn't end the way you would expect, and the way that a lot of films of this era did end. But I still didn't like how it ended. Unexpected yes, but I thought that the gag was going to give way to the end that we were all waiting for, but sadly it didn't Instead it felt like the film ended on a false ending, and we are still waiting for the final few minutes when things sort themselves out and everyone lives happily ever after.
Sadly disappointed by this one, but the song and dance numbers during the unnecessary third act were fun, and inserted a little life and enjoyment into something that would otherwise have been very dull.