Director: Steven Spielberg
Writers: Tony Kushner, Arthur Laurents
Stars: Ansel Elgort, Rachel Zegler, Ariana DeBose
RATING: 4 Stars
An adaptation of the 1957 musical, West Side Story explores forbidden love and the rivalry between the Jets and the Sharks, two teenage street gangs of different ethnic backgrounds. – From IMDB
We have had a lot of remakes and reboots releasing recently, and not all of them have been hits. The Amazon original reboot of Cinderella being a perfect example of why some classics should be left alone! So while I was excited to see Spielberg's take on the musical powerhouse that is West Side Story, I was anxious that yet another classic was going to be modernised and twisted and come of corny and no good. But never fear, this films stay about as true to the original as possible, and is an absolute delight to watch.
The musical performances are arguably the most important thing about this film. Without them being top notch, this whole thing would be a huge let down. And thankfully they are absolutely fantastic. Not only was I pleasantly surprised by Ansel Elgort's performance here, I never knew about his musical background, but the voice newcomer Rachel Zegler is phenomenal. The dance numbers and choreography are a delight to see, especially the bigger ensemble numbers like the Community mixer and of course 'America.'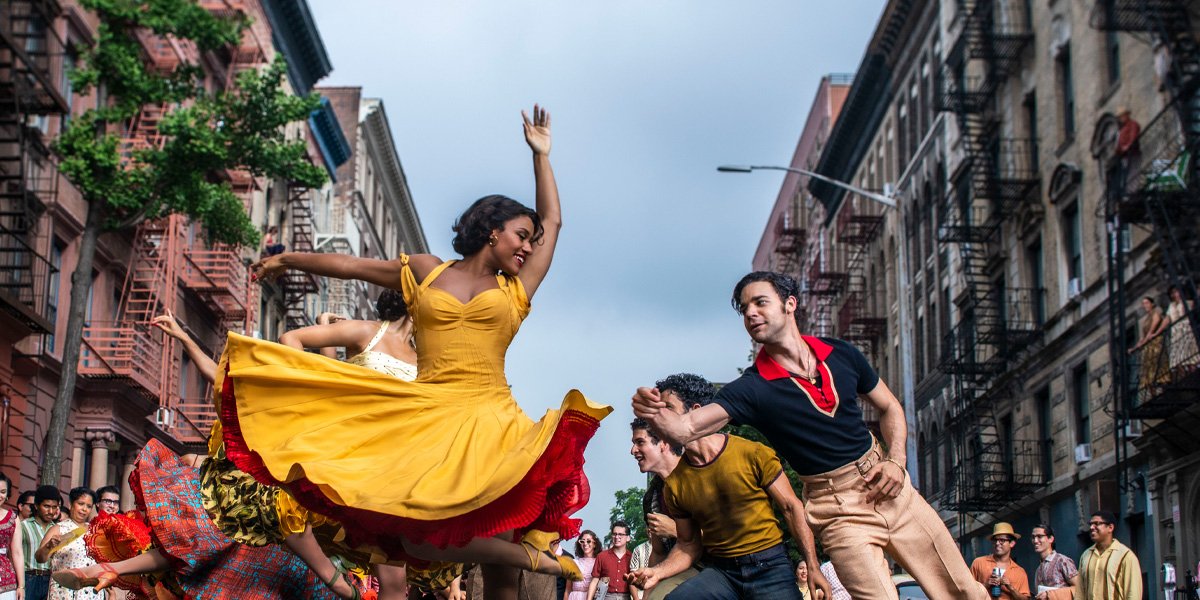 There isn't much to criticise about the writing and story lets be honest. This story is a classic for a reason. Although it is disheartening to know that attitudes towards those of other ethnicities really hasn't changed that much since the fifties. This story carries a strong message about hate and acceptance that is just as relevant now as it was then. And we all know this film ends in tragedy, but apparently, humans just won't learn their lesson, even after 70 years.
I do always feel like it runs a little long. I felt the same way about the original. The musical numbers inject some much needed excitement during the tail end of the second act, which stop it from feeling too long, but as this whole film takes place over a matter of about 3 days, it is a little drawn out.
Electrifying, exciting, emotional and tragic, this is one remake that is certainly worth your time and all the hype it has received. I highly recommend everyone go and see this one!
'West Side Story' is out in UK Cinemas now!